Reaction to Saddam's possible execution: varied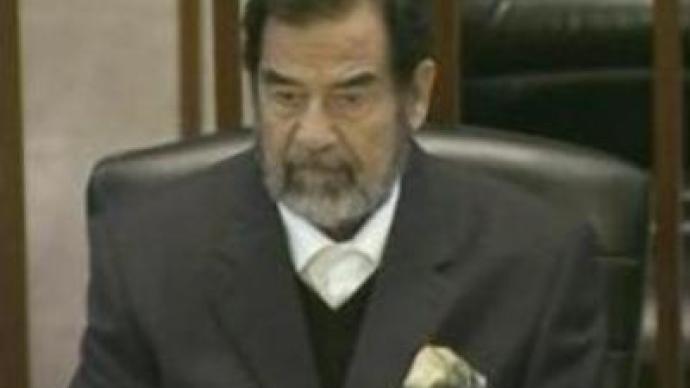 The Supreme Appeals Court's upholding the death sentence for the former Iraqi President, Saddam Hussein, has aroused mixed reactions among Iraqis. Under the law, Saddam can be executed within the next 30 days.
"This verdict is a joy for all those who have been oppressed during Saddam's times and this is the just verdict for the tyrant Saddam Hussein,"
said one of Baghdad's citizens.
"The verdict against the tyrant Saddam is too soft,"
added another,
"he deserves more than that. He should be cut to pieces before the world, because he committed crimes against the Iraqi people."
Others felt the sentence won't change the country's grim security situation.
"The violence is increasing whether they hang Saddam Hussein or hang another one,"
says Iraqi Kadhim Hussein.Hussein was convicted of human rights abuses in relation to the killings of 148 Shias in the town of Dujail in 1982.The Appeals Court's decision must now be ratified by the country's President, Jalal Talabani, who opposes the death penalty. But the judges say the sentence cannot be commuted.
"Our role is over,"
claims Judge Aref Abdul-Razzaq al-Shahin, head of Iraqi High Tribunal.
"Now the implementation procedure will be started but, according to our law, the sentence must be implemented within 30 days."
The news of Hussein's death sentence sparked celebrations in the Iraqi capital Baghdad when it was announced on November 5. During the proceedings Hussein's defence team accused the government of interfering in the proceedings and dubbed the trial 'political'.The trial has been closely watched by the U.S. authorities, who have already called it a milestone in Iraq's efforts to establish the rule of law.Meanwhile, the death toll from insurgency continues to rise. On Tuesday, the U.S. military announced the deaths of six more American soldiers, making the total of lives lost since March 2003 at least 2, 978.
You can share this story on social media: