Underwire bra: Rapist-zapping, police-alerting underwear developed in India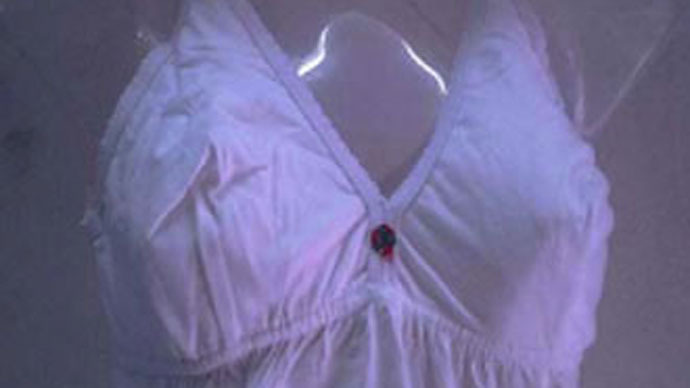 Underwear that can shock a sexual assailant like a Taser and automatically call police is three Indian students' answer to sex crimes in the country. They were inspired by the infamous gang rape of a medical student in Delhi last year.
The circuit that can deliver a 3,800 kV zap when a pressure sensor is activated is placed at a woman's bosom, according to the project description. It also sends GPS coordinates via a mobile phone network to alert police and family of the protected person. 
"A person trying to molest a girl will get the shock of his life the moment pressure sensors get activated, and the GPS and GSM modules would send an SMS on emergency number 100, as well as to parents of the girl," Manisha Mohan, an engineering student at the SRM University, told The Times of India.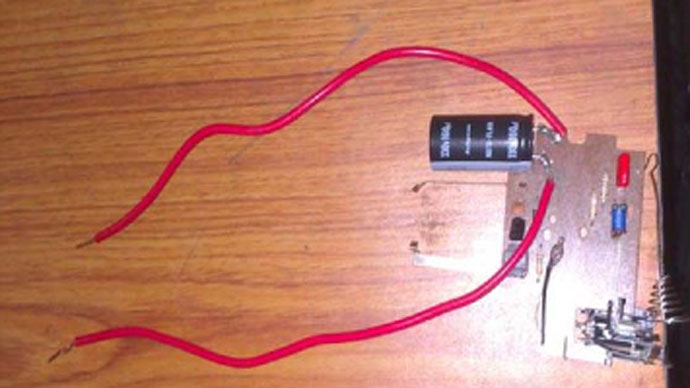 She says the device Society Harnessing Equipment can deliver the shock up to 82 times. The wearer is protected from suffering from electric shock herself thanks to the polymer insulation of the undergarment.
The team is now choosing the right kind of fabric to develop their idea into a marketable product. They are also considering replacing its GPS/GSM module with Bluetooth connection, so that the wearer's phone could take the job of sending a call for help. They also work on miniaturizing the protective device.
The students say they were inspired to develop the shocking underwear after the notorious lethal gang rape of a medic student in Delhi. The case, which received wide international coverage, sparked a wave of protests in India, as people demanded the authorities protect women from rapes and deliver justice for the victims.
A bill containing harsher punishments for sex crimes and offences like stalking, which women often fall victim to, was passed by the Indian lawmakers this week 
Rape being a serious problem not only in India, clever minds came with a multitude of ideas of how to target sex offenders specifically. Those range from hard-to-remove underwear and discouraging messages on panties to female condoms with teeth and spring-loaded maiming devices.
You can share this story on social media: