Secret weapon: Israel warns Iran by admitting to long-denied Syria strike
Published time: 11 Sep, 2012 21:06
Edited time: 12 Sep, 2012 03:08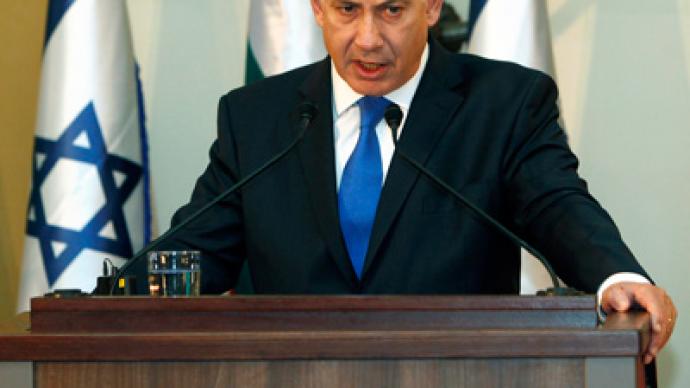 An Israeli cabinet minister broke his country's official "no comment" policy, admitting to a secret 2007 air strike on an alleged Syrian nuclear reactor, using it as a pretext for striking Iran without US support.
­Imagine a Middle Eastern country that is accused of developing a nuclear program. Then imagine its neighbor Israel, the only nuclear power in the region, gets worried and wants to permanently reassure itself – with the help of its long-time ally, the United States.

But the United States isn't too keen on striking just yet, so Israel decides to go solo, and destroys the nuclear reactor all by itself.

Sound familiar? Anyone keeping up with the escalating tensions between Israel and Iran will say that it's one of the possible shapes the situation could take – and perhaps, they'd be right.

But this particular incident isn't a hypothetical. It already happened, back in 2007, when an Israeli air strike took out Syria's al-Kibar nuclear reactor.

Ironically enough, even though former US President George W. Bush wrote about the strike in his memoirs, Israel never officially admitted it – until one of the country's lawmakers thought it might make a good illustrated threat to Iran.

"According to what was reported, then, too, President Bush was not enthused by an attack, did not agree to the United States taking part, and in any event the right step was taken," Environment Minister Gilad Erdan told Israel Radio.
Erdan's comment came after a question about whether Israel could afford to argue with their longest and toughest ally, the US, over Iran.
The Netanyahu government has made clear that Israel is prepared to attack unilaterally if necessary, despite divided domestic opinion and calls to give diplomacy a chance. 
In response to Secretary of State Hillary Clinton's statement that the United States is "not setting deadlines" for Iran, and that negotiations coupled with sanctions are the best approach, Netanyahu said that if no "red line" is established for Iran, it will continue pursuing an atomic bomb.
"The fact is that every day that passes, Iran gets closer and closer to nuclear bombs," Netanyahu added. "The world tells Israel: 'Wait. There's still time.' And I say: 'Wait for what? Wait until when?' Those in the international community who refuse to put red lines before Iran don't have a moral right to place a red light before Israel."
­The select few pining for war with Iran are becoming increasingly desperate, writer and journalist Afshin Rattansi told RT.
"Netanyahu really seems out of touch at the moment," he said. "Even Mitt Romney, Obama's fellow contender for the presidential race, has not been as strong as this ridiculous comment from the Israelis."
­Katerina Azarova, RT