Ramzan Kadyrov appointed Acting President of Chechnya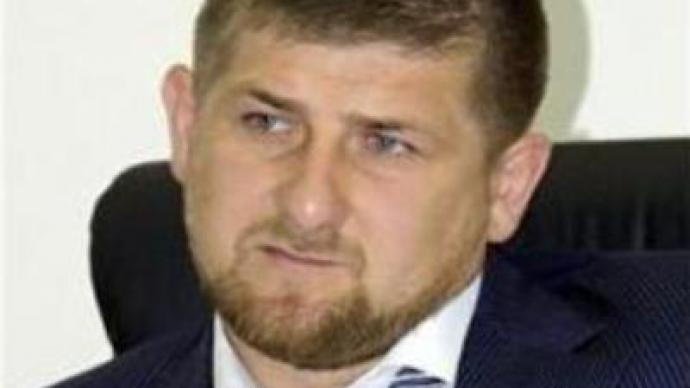 Major changes have been announced for the leadership of the southern Russian Republic of Chechnya. The Chechen Prime Minister, Ramzan Kadyrov, has been appointed Acting President of the republic.
Russia's President has accepted the resignation of Alu Alkhanov, who held the post of the President of Chechnya for the past three years. Mr Alkhanov has now been appointed Deputy Justice Minister of the Russian Federation. Ramzan Kadyrov is the son of Akhmad Kadyrov, the former President of the Chechen Republic who was assassinated in the spring of 2004. He will remain the Acting President of Chechnya until an elected president of the republic assumes office. There is speculation, however, that he will get full support of the Chechen parliament when his candidacy will be proposed for the president's seat.
'Of course, Ramzan Kadyrov will become the President. There is no doubt about that. But it is true he didn't push for it. The team and the nation see him as an energetic, hard-working person who can do a lot more. Everyone wanted him to be the president,'
Sulim Yamadaev, State Duma Deputy, commented. Following news of his appointment, Ramzan Kadyrov looked for religious guidance to help him in his new post. He spent all night visiting holy places accompanied by members of the government praying for the welfare of the Chechen Republic. Later in the morning he chaired a meeting of the local branch of the United Russia party. He expressed his willingness to rebuild the republic and said he was honoured to be appointed as Acting President by Vladimir Putin.
'We have built a stable base of power. And it does not matter any more who is at the helm of the republic. The system is a viable one. You can see that we are restoring towns, villages, hospital and schools. It strengthens the authority of the government team and approves the policy of its work. Everyone in the team knows their tasks and awaits to fulfil them. Even the President of the Russian Federation spoke highly of this. It is a serious responsibility obliging us to serve 100 times better,'
Ramzan Kadyrov said.
You can share this story on social media: