Rally in Lebanon marks Hariri's death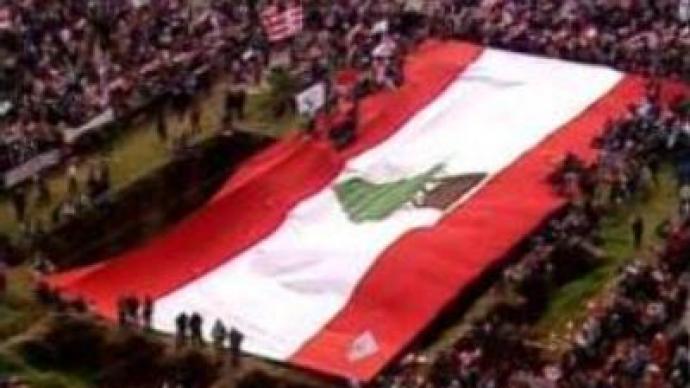 Tens of thousands of Lebanese have gathered in central Beirut to commemorate the 2005 assassination of the former Prime Minister, Rafik Al-Hariri, despite tensions between the country's political parties after Tuesday's bus bombings.
Three people were killed and dozens more wounded in the attack.
'We will not be terrified and we will not be scared. We will hunt down the criminals and confront them. We will not back down in our search for truth. We will remain intent to preserve national unity,'
Fuad Saniora, Lebanese Prime Minister, stressed.However, that unity increasingly appears to be slipping from Saniora's government's grasp.The country has been hit by a string of bombings over the past two years that many Lebanese blame on Syria.Syria has denied any role in the attacks, including the February 14, 2005 suicide truck bombing that killed former Prime Minister Rafik Hariri and 22 others.The sporadic attacks have fuelled Lebanon's escalating political power struggle in which the opposition, led by the Syrian and Iranian-backed Hezbollah, has vowed to bring down the government of Fuad Saniora, who they accuse of being a puppet of the U.S.The latest attack in the northeast of Beirut was met with condemnation right across the political divide, with President Emile Lahoud accusing the bombers of trying to undermine efforts to unite deeply divided political factions in the country.Nevertheless, they have not deterred people from rallying in the capital, to mark the second anniversary of the death of Rafik Hariri.Saad Al-Hariri, the former prime minister's son, and his governing coalition allies, called for the Beirut gathering as a show of support for the government as it tries to fend off a strong challenge from opponents including Hezbollah.They will gather at the late premier's graveside in central Beirut. That is just feet away from the ongoing Hezbollah-led opposition protests, aimed at toppling the government and is likely to increase the risk of fresh violence between factions.The police have maintained the heavy presence to separate the two rival factions. There are also fears that all the demonstrations today, on the National Day of Mourning when all the banks and schools are closed, might lead to heightening tension. Nevertheless, so far, the situation has been keeping quiet.As for those who would be responsible for the latest bus bombing, the government has made a harsh statement, saying that it will track any killers. Fuad Saniora said the country would give no chance for those who try to turn Lebanon into Iraq, where there is no solidarity and security.Rafik Al-Hariri was a widely popular figure in Lebanon; he was a 5-time PM of the deeply divided country. Mr Hariri was credited with bringing Lebanon back on its feet after the devastating civil war.
You can share this story on social media: