Rafts of missing Russians found in China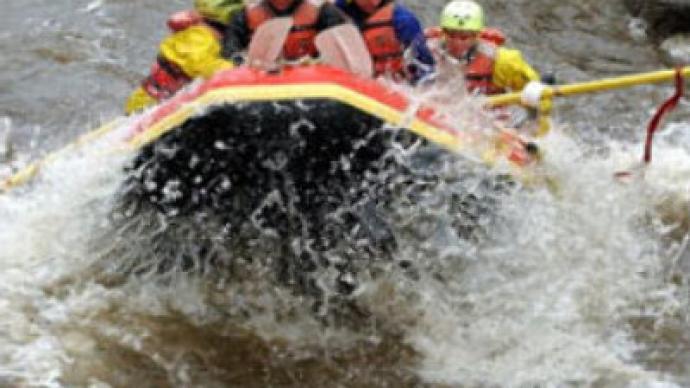 The Rafts of six Russian tourists missing in China for two weeks have been found by search teams in the north-west of the county. But there's no sign of the rafters themselves.
A major search and rescue operation is taking place along the length of the Yurungkash River, involving more than a thousand people. Police, army units and local residents are taking part. The Chinese government has provided a helicopter.
On Tuesday, Russian rescuers arrived in China to help find the missing tourists. All six are experienced rafters.
The area around the Yurungkash river has been split up into three main search zones.
The region's landscape is notoriously difficult to negotiate, and some areas can only be searched by air.
You can share this story on social media: