Queens and first ladies campaign for the protection of children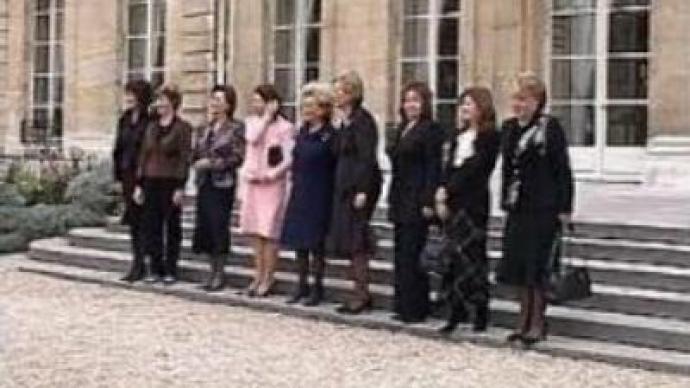 A gathering in Paris of 9 queens and first ladies, including Laura Bush and Russia's first lady, Lyudmila Putina, has resulted in the establishment of an emergency telephone number for parents of missing children.
The French President addressed the meeting saying children "carry the future of humanity."Mrs Chirac didn't just invite the ladies to the Elysee Palace for tea. They're came to campaign for the protection of children – from kidnap, sexual abuse, child pornography and paedophilia on the Internet.The International Centre for Missing & Exploited Children says thousands of kids are abducted every year.Recent cases in Europe and the U.S. have brought the problem to light. An organisation called Kidpower rescued two boys, in Missouri, last week. One had been held by his captor for 4 years.And in France, there have been at least two child abductions over the last few weeks. That's why a Europe-wide abduction alert line is being launched.In a few months, parents within the European Union whose children have gone missing will be able to call a emergency telephone number – 116 000.Russia's first lady, who rarely appears in public, stressed the importance of teaching children to be streetwise.
"Adults hold the main responsibility for their children, of course, especially when it comes to the problem we're discussing here – violence and sexual violence in particular. But in some cases children can look out for themselves if adults teach them how to do that. And the government can help parents by helping schools train children to look after themselves,"
Lyudmila Putina stressed.
You can share this story on social media: