Natural fireworks: Night sky to light up during Qaudrantid meteor shower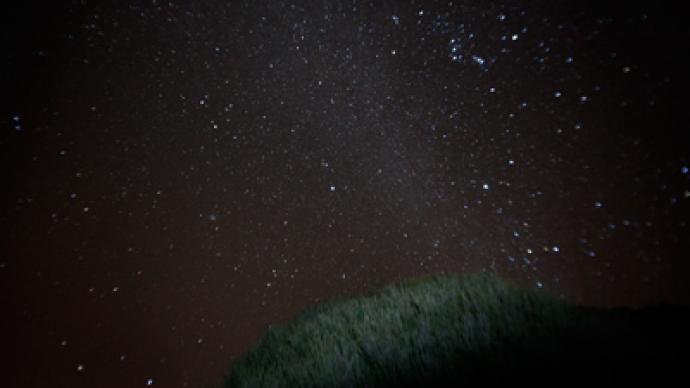 New Year's fireworks have come and gone, but a new light show is set to begin – one hosted by Mother Nature. The annual Qaudrantid meteor shower will peak in the early hours of Thursday morning, sending shooting stars across the sky.
Stargazers located at latitudes north of 51 degrees south should be able to see the meteor shower. Spectators can expect to see between 60 and 200 meteors an hour streak across the night sky, NASA said in a statement. But those who aren' t prepared to step outside in cold winter temperatures can still watch the display: NASA will be streaming the show live on its website, and viewers can watch a webcast of the dazzling display until Friday. The camera will be recording the view from the Marshall Space Flight Center in Huntsville, Alabama.The annual show is typically considered to be a dependable display of 'shooting stars.' However, space enthusiasts should be warned that this year's bright gibbous moon may affect the show's highlights."Moonlight will make faint meteors harder to spot," officials with the Hubble Space Telescope said in a skywatching video guide.The Quadrantids, which were first recorded in 1825, get their name from the constellation of Quadrana Muralis, which is no longer considered a constellation by astronomers, according to NASA. The shower occurs when the Earth passes through a stream of dust from the asteroid 2003 EH1, which scientists believe may be a remnant of a comet that broke into fragments centuries ago. "After hundreds of years orbiting the sun, they will enter our atmosphere at 90,000 mph, burning up 50 miles above Earth's surface," NASA said.
You can share this story on social media: