Pyramid marketer freed from jail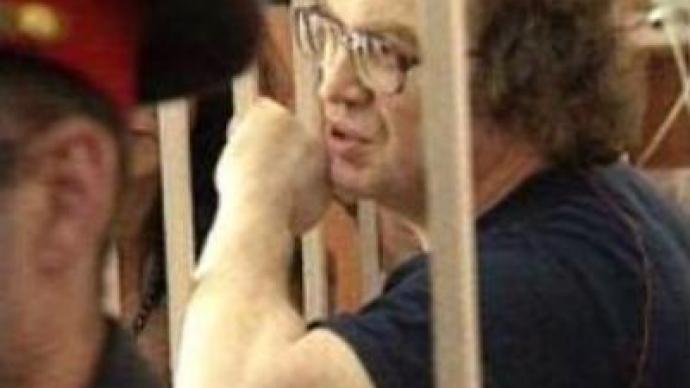 Sergey Mavrodi, jailed for master-minding a pyramid scheme, has been released after 4.5 years in prison. In the 1990s Mr Mavrodi and his MMM company swindled millions of people in one of the biggest frauds in Russian history.
Back in the beginning of the 1990s, Russians were not that experienced in joint stock companies and few understood their mechanism. Nevertheless many wanted to invest money and make a quick profit.Sergey Mavrodi and his company called 'MMM' came along just at the right time.After a massive advertising campaign on national TV, millions of Russians started buying MMM shares. Up to 10 MLN people are believed to have been dragged into probably Russia's biggest fraud.When the authorities finally decided to look closer at the pyramid, Mr Mavrodi stopped paying dividends. Though the pyramid collapsed, thousands of his cheated investors still believed him. Mr Mavrodi was even elected to the State Duma and got MP's immunity.Nevertheless he was stripped of his status just one year later and arrested in 2003 on charges of fraud. In April 2007, he was finally sentenced to 4.5 years but with the time served Mr Mavrodi had just a few weeks to remain in jail. Mr Mavrodi has used his time in prison to write his memoirs. He says he plans to continue his writing career.
"Most probably I will continue writing. I have written a book. I do recommend you read it to appreciate my talents as an author. I do not think I want to be a businessman again. Business is about making money. I am not interested in that right now,"
Mr Mavrodi said.
You can share this story on social media: