​Nobody will face discrimination at Sochi Olympics, Putin pledges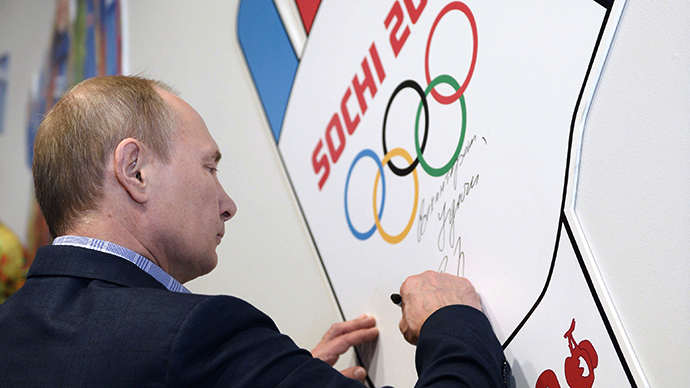 Russia expects more than 6,000 athletes from 85 countries, plus hundreds of thousands of spectators, to come to the Sochi Olympics and pledges that it will not allow any form of discrimination, Russian President Vladimir Putin said.
Russia hopes that the Games will be a big festival for sports fans from around the world, Putin told foreign ambassadors at a ceremony where he accepted their credentials in the Kremlin.
"We in Russia, of course, will be rooting for our athletes, but we wish success to all participants of the Olympics. We always can appreciate achievements of any athletes from any country," he said.
"The Games will be held in full accordance with the Olympic Charter – without any discrimination for any reason," Putin said.
Putin said that members of the delegations will be able to come to Russia without a visa, which would be a first for the Olympic movement. He added that Russian embassies and consular offices around the world have special departments dedicated to issuing entry permits to accredited guests of the games.
The Sochi Olympics "will brings peoples closer together, strengthen friendship, trust and partnership in the entire world," the Russian president hopes.
Putin's words come amid calls from gay rights activists to boycott the Olympic Games in Russia in a protest against the country's so-called "gay propaganda law." The controversial legislation bans "propaganda of non-traditional sexual relations" to minors and is viewed as discriminatory by its critics.
You can share this story on social media: