Putin holds talks on Transdniester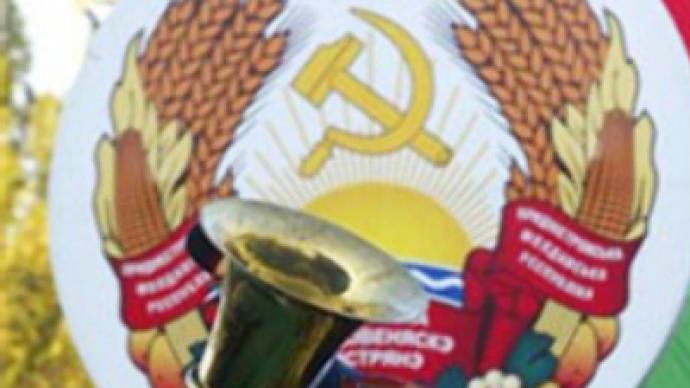 The future direction of Transdniester is high on the agenda at talks between Vladimir Putin and the Moldovan President Vladimir Voronin in Kishenyev. The Russian PM is in the Moldovan capital for a meeting with his fellow CIS prime ministers.
Transdniester, an unrecognised republic boxed between Moldova and Ukraine, is home to one of Europe's so-called frozen conflicts.
The conflict that erupted in the wake of Transdniester's separation from Moldova was primarily ethnic. The region's population is mainly Russian and Ukrainian, with Moldavians being a considerable minority.
Historically, Moldova has strong ties with Romania. It was part of the Romanian Kingdom from 1917 until 1940, when it was taken back by Soviet Union. Transdniester was an autonomous region of Ukraine at that period.
In the late 1980s Moldova saw a surge of nationalism. Local radicals wanted to rejoin Romania. Alarmed by these calls, the population of Transdniester started a campaign of civil disorder. By 1990, the Moldavian authorities no longer controlled the breakaway region, and in November 1992 border shootouts spiralled into a full-scale military conflict that took more then 1,000 lives.
Russian troops intervened to stop the bloodshed. After a cease-fire agreement, a three-party peacekeeping force was established. Ukraine, the OSCE, the U.S. and the EU have been engaged in a joint effort to resolve the dispute. So far, the peace process has seen little progress, with both Moldova and Transdniester reluctant to compromise.
Tiraspol says Moldova is strangling its economy. Since Transdniester is a strip of land clutched between Moldova and Ukraine with no access to the Black Sea, it has very few options for exporting and importing goods. Since 2006, on Kishenyev's insistence, Ukraine's customs do not accept transport papers issued by the authorities in Transdniester, which have led to accusations that Transdniester's neighbours are attempting to blockade the separatist republic.
Meanwhile Moldova accuses Tiraspol of turning a blind eye on organised crime.
Transdniester's problems have been aggravated by two years of natural disasters. In 2007 it was hit by draught, and in 2008 it suffered from a major flood.
Financial aid from Russia is therefore crucial to the region's stability.
You can share this story on social media: