'No one will prevail over Russia militarily': Putin eyes $700bn to advance Army
Russia will not allow any nation to dominate it in military terms, the Russian president said. Some nations are developing new kinds of weapons, which may tip the global strategic balance, but Russia knows how to counter them.
"Let no one have illusions that he can achieve military superiority over Russia. We will never allow it," Vladimir Putin said in a speech to the Federal Assembly, the joint session of the two chambers of the Russian parliament.
Of particular concern for Russia are the elements of the US-built national anti-ballistic missile system defense (AMD), which it plans to deploy in Europe. The project was for years justified by the perceived threat from countries like Iran. The controversy over Iran's nuclear program may soon be settled, but the AMD goes on as planned, Putin pointed out.
"We realize clearly that the AMD system is only called defensive, while in fact it is a significant part of the strategic offensive potential," he stressed.
Moscow's objections to European AMD and Washington's failure to guarantee that it would not be targeted against Russia, have long mired bilateral relations.
But apart from the military aspect, the future system also serves America's desire to stop Europe drifting away and bond it closer, Aleksey Pushkov, the chair of the Foreign Affairs committee in the Russian parliament, told RT.
"The NATO bond is becoming weaker and weaker. Very few European countries are fulfilling their financial obligations towards NATO," he said, citing complaints by the alliance chief, Anders Fogh Rasmussen, during the latest Munich security conference.
"The United States desperately needs Europe as its ally. And AMD is probably designed to supply such a bond," Pushkov added. "But this cannot be explained this way. It looks like militarization – which it is. So you have to invent and say it's about North Korea or Iran."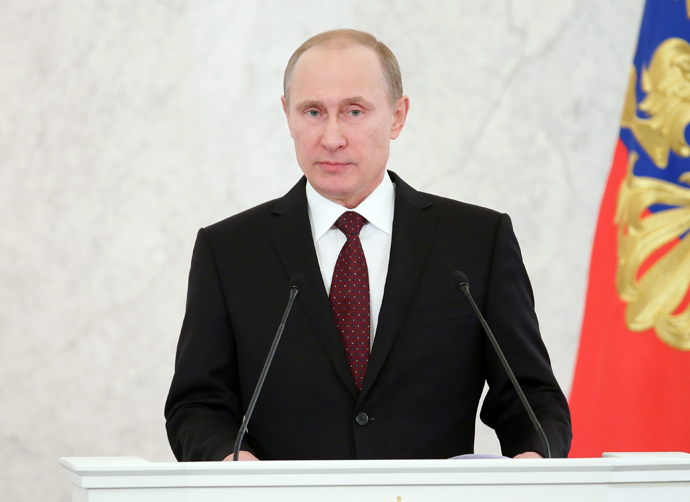 Putin also added that Moscow monitors the development of new kinds of weapons by other nations, including small-yield tactical nuclear weapons, conventional precision strategic missiles and hypersonic precision weapons.
The latter may give technological means for a so-called "decapitating strike" a massive surprise attack on a nation's key infrastructure, including strategic missile silos, communication hubs or government buildings, which in theory would do enough damage to avoid a massive retaliation nuclear strike.
"If all those plans are realized, it may cause a very negative effect on regional and global stability. Other nation's build-up of conventional precision strategic systems combined with the increase of the AMD capabilities may nullify all previous agreements on the limitation and reduction of strategic nuclear weapons and tip the strategic balance of power," Putin said.
He was apparently alluding to the New START, the 2010 nuclear reduction treaty between Russia and the US, which was praised as one of major foreign policy victories during Barack Obama's first term.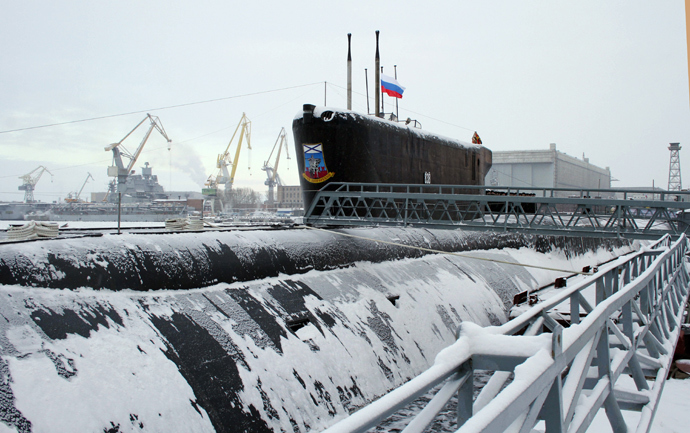 The treaty was signed amid conflict over the European part of the AMD system. Instead of settling the issue, Moscow and Washington agreed to go with the deal and discuss the antimissile shield later. So far no compromise has been found.
"We realize all this and know what we need to do," Putin warned.
The Russian military is putting a lot of resources into developing new nuclear strategic missiles as well as its launch systems, including nuclear-powered submarines and strategic bombers. It is also laying out plans to create an integrated space-based system for global real-time reconnaissance and targeting, which would improve Russia's ability to use its nuclear arsenal, the Russian president said.
"Russia will respond to all the challenges, both political and technological. We have all the necessary potential," was his assurance.
Putin's comments were mirrored by similar statements from Deputy-PM Dmitry Rogozin, who oversees the Russian military and defense industry. He too warned that Russia has the mean to defend itself from advanced and future weapons.
"Any aggressor has to realize that whatever he does in terms anti-ballistic missile defense or the attempts to reach hypersonic speeds to deliver precision weapons, to neutralize Russia' nuclear potential, it would be nothing more than an illusion, and will stay that way. We are not going to sit idle," he told journalists.
He added that unlike Soviet Union, Russia would not allow to be dragged into costly arms race and will maintain military parity through asymmetrical means.
The military modernization program that the Russian government is currently implementing has allocated $700 billion to be spent by 2020.
You can share this story on social media: