Controversial public service ad campaign revolts Siberian city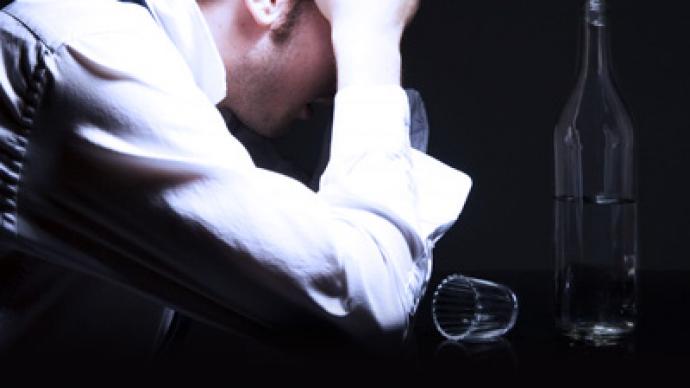 Public service advertising videos that draw shocking parallels and feature photos of maimed human bodies and deformed fetuses have outraged citizens of the city of Krasnoyarsk in Central Siberia.
The ads that sparked such debate have been created as part of a campaign against drug and alcohol addiction in Krasnoyarsk region, which occupies some 14% of Russia's total area, and is home to about three million people.Fighting the drug problem is now a priority for the country."We've always been concentrated on finding drugs and withdrawing them," says Viktor Ivanov, the Head of Russia's Federal Drug Control Service. "This July we adopted a new state drug strategy. Now we need to focus on decreasing demand rather than trying to cope with the consequences."The video campaign was funded by the state budget and cost more than 400,000 roubles (some $US 14,000). The ads never appeared on TV due to their sensitive nature, having been posted on the Internet instead, after being approved by a special preview committee.The videos immediately provoked heated discussions on Internet forums, the audience having split into those protesting against the content, which narrowly escapes cruelty and ethics breaches – and those approving of harsh measures as only such videos, in their mind, can produce any effect on society.Oleg Bezrukikh is the head of the company that won the bid for producing the ads and shot twelve video clips. He believes that they have achieved the goal of being spread throughout the Internet and invoking debate. The campaign attracted attention of local prosecutors. Elena Pimonenko, spokesperson for the Krasnoyarsk region Prosecutor's Office, has said the videos are shocking from a humane perspective and might contradict the law on basic security of children's rights in Russia.Meanwhile, Federal Antimonopoly Service specialists said regulations for public service advertising are different from those for commercial advertising, and in this case there have been no breaches of the law.Every year more than 100,000 people die in Russia from overdose or drug related deaths – and that official figure does not include suicides linked to narcotics. Psychiatrist Olga Knyazeva believes people need to open their eyes wider to the scale of the problem, rather than concern themselves about the decency of the anti-drug campaign."There is nothing humiliating or contradicting in these videos," Olga Knyazeva says. "Then, let's keep silent about everything, keep our mouths shut about all the issues and live on. Let 20-year-old young men die, and millions and billions of dollars flood into drug dealers' pockets. Let's pretend that everything is perfect in our society!" Olga says that behind the fact that the anti-drug campaign is getting more primitive is another shocking reality – the target audience is getting younger and younger. The average age when youngsters in Russia first try drugs has dropped to 13 years, with the average life expectancy of an addict just 21 years."This is for them, so it has to be primitive to work, if you wish," Olga Knyazeva says. "Do you think they don't know this is bad? But they need it to be literally imprinted in their minds."This campaign might be a good way to get public attention, but it is not the best way to tackle drug abuse, says narcotics expert Vyachslav Shcherbakov, a professor at Moscow State University.According to Shcherbakov, traditional methods work better, but one should not expect quick results.