Provokers of Kondopoga riots sentenced for hooliganism and battery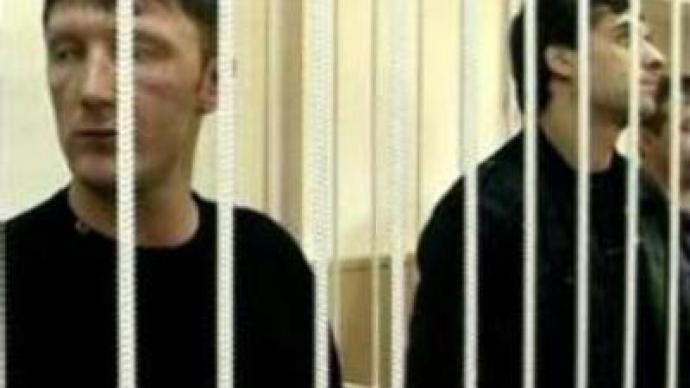 In the town of Kondopoga in Russia's northern Republic of Karelia, two men found guilty of starting a brawl in a restaurant which led to rioting, will spend 3 years and 8 months in jail respectively.
A judge in the town found Sergei Mozgalyov and Yuri Pliyev guilty of bodily harm and hooliganism.On the night of August 30, Sergei Mozgalyov and Yuri Pliev started a fight in the Chaika restaurant in the North Russian town of Kondopoga. The bartender asked a group of partying men to behave themselves and they reacted swiftly with fists.A half-an-hour later a group of ethnic Chechens arrived, allegedly armed with baseball bats and knives. They struck back, leaving two dead and nine injured. Massive unrest followed. The restaurant was almost burnt to the ground. Several shops and residential houses in Kondopoga belonging to immigrants from the Caucasus were attacked. Many of them had to flee the Karelian town.The incident in Kondopoga sparked a wave of nationalist protests and clashes between Russians and ethnic minorities across Russia.This high profile case is continuing, with the prosecutor's office charging the head of Kondopoga's police with negligence.
You can share this story on social media: