Protocol on human rights supported by Russian delegation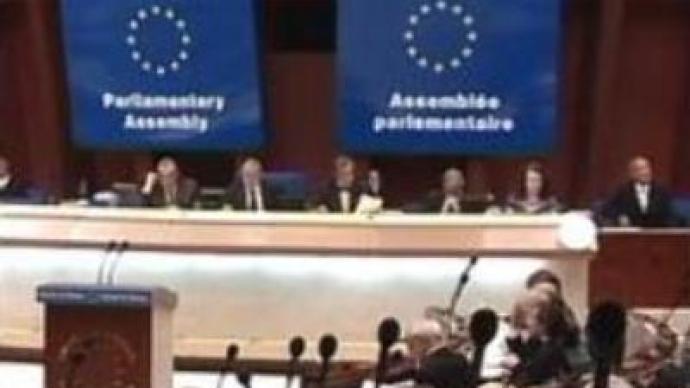 Russian delegates to the Parliamentary Assembly of the Council of Europe, will keep pressing the country's State Duma to support a key change to human rights law.
The 14th Protocol to the European Convention on Human Rights aims at help the European Court cope a growing number of cases. The changes would allow a single judge to decide if a case deserved consideration by the human rights court.Russia's refusal to sign the document has featured heavily at PACE's 5 day winter session in Strasbourg.The head of the Russian delegation, Konstanteen Kosachyov, said discussing the issue was both "crucial and timely."Currently there are 90,000 cases pending in the Court of Human Rights, and 20% of those cases are Russian.Nevertheless, the Russian State Duma is opposed to the Protocol, pointing out that some of the latest decisions of the Court have been made on a political basis, which they claim is a violation of human rights.All the members of the Russian delegation, however, favour the ratification of Protocol 14 and they have promised the PACE to try to convince the Parliament to ratify it.
You can share this story on social media: