Protests as Japan PM makes war shrine pilgrimage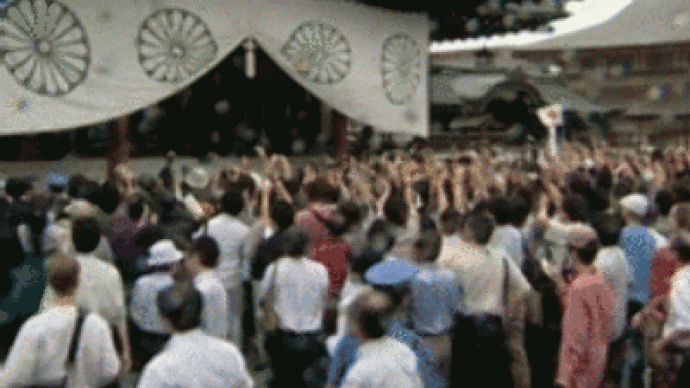 Japan's premier was on a pilgrimage to Tokyo's Yasukuni war shrine, despite protests by China and South Korea. Around 30 demonstrators gathered outside Japan's embassy in China.
This was Junichiro Koizumi's first visit to the memorial on the anniversary of
Japan
's surrender in World War Two.War dead numbering 2.5 million lie there, including 14 war criminals.
China
and
South Korea
called the visit offensive to victims of
Japan
's military past.
Beijing
riot police entered the Japanese embassy, preparing for demonstrations.
You can share this story on social media: