Protesters mark Chechen leader's death anniversary in Moscow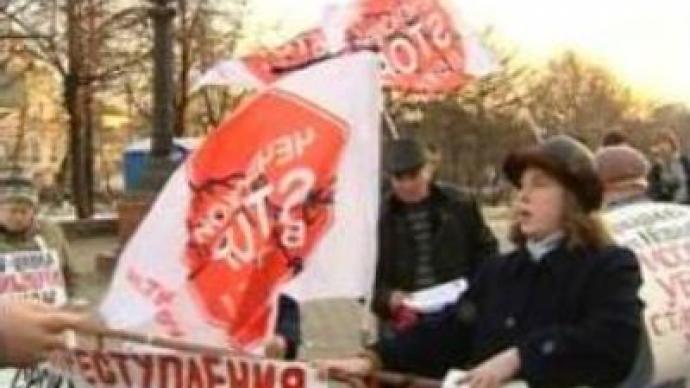 A protest rally has been held at Pushkinskaya Square in central Moscow. It was devoted to the second anniversary of the Chechen leader, Aslan Maskhadov's death. About 20 people took part in it.
People were laying flowers and holding banners "Stop the War and Protect Russia!"Aslan Maskhadov was killed during a special operation on March 2005 in the Grozny region of the Chechen Republic.
You can share this story on social media: