AFP Twitter feed hacked, flooded with pro-Assad tweets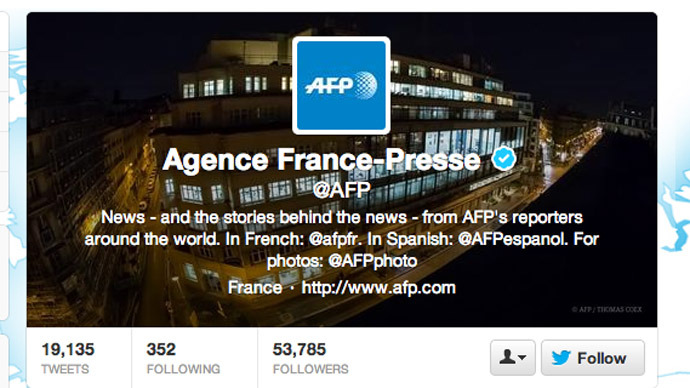 Pro-Assad cyber activists have hacked the Agence France-Presse news agency's Twitter, filling it with propaganda aimed at counterbalancing what they call "fabricated news" by Western media sources.
The @AFPphoto profile was compromised at around 16:45 GMT and was tweeting unsanctioned material until the account's temporary suspension later on Tuesday.
The Syrian Electronic Army, known for their attacks on Sky News Arabia and Al-Jazeera Mobile, has claimed the responsibility for the cyber-attack.
On its website, the group claimed that it was defending the Syrian Arab people against Western media coverage of the unfolding events on the ground and accused the news outlets of "broadcasting fabricated news about what is happening in Syria."
Deputy global news editor for AFP Pierre Celerier, confirmed that the photos posted are not AFP images, and are allegedly of Iraqi journalists killed in Syria and the site of a car bombing.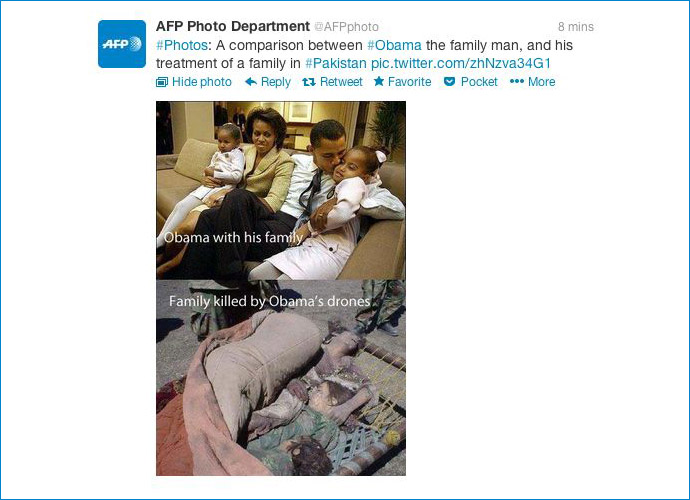 During about an hour of uncontrolled operation, the hackers managed to accuse President Obama of supporting the use of child soldiers in the rebel army in Syria.
A picture tweet allegedly shows a child beheading government prisoners.
"#Obama overturns ban against child soldiers while Syrian rebels continue with the illegal practice twitter.com/AFPphoto/statu…" hacked AFP account tweeted.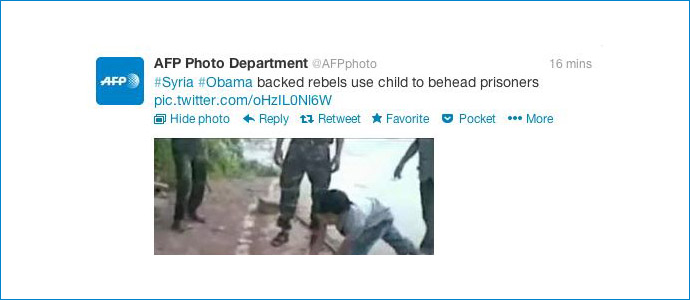 The online activists have also faulted the US leader for supporting Al-Qaeda elements in the country while ignoring popular support for President Assad from the citizens of the country, with photo posts of Syrians rallying for the government cause.
On Monday, AFP also confirmed it had fallen victim to a so called "phishing" attack which attempted to thieve the identity of employees by getting them to login to a fake AFP website.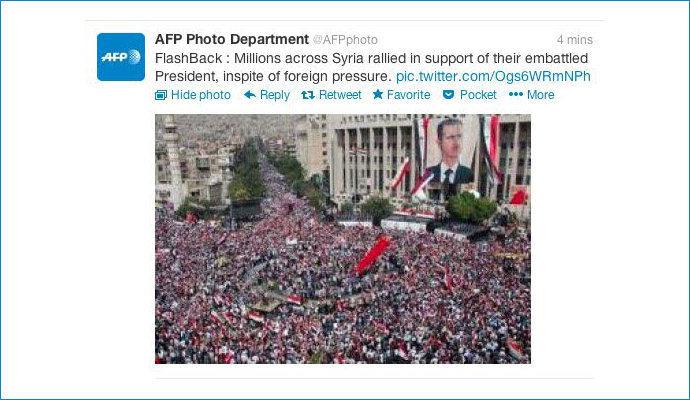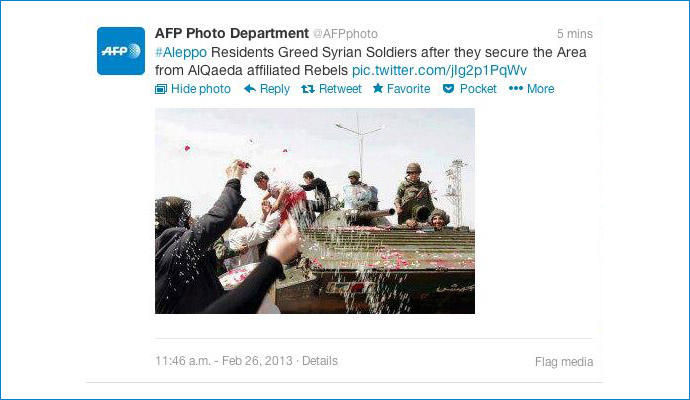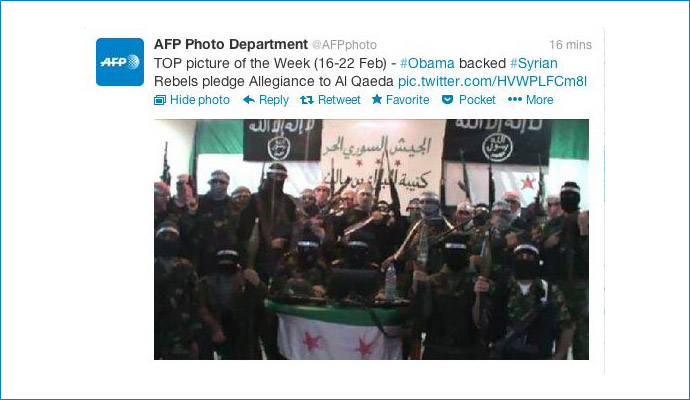 You can share this story on social media: