When steel crushed steel: 70th anniversary of epic Tank Battle of Prokhorovka
Russia is remembering its victory in the Battle of Prokhorovka, the greatest tank engagement in history and a turning point of WWII, which halted the Nazi assault on the Soviet Union and sent the warfare steamroller back towards whence it came.
Seventy years on, commemorations are underway, with festivities and memorial services planned throughout the day at the scene of the epic engagement that took place around the small settlement of Prokhorovka, some 90km southeast of the south-western Russian city of Kursk.
Thousands of enthusiasts dressed in Soviet and German uniforms have flocked to Prokhorovka to take part in staging reenactments of some of the episodes of the battle. Vintage armored vehicles are also there.
The Battle of Kursk took place in the summer of 1943 (July 5-August 23). Part of it was the standoff near Prokhorovka, where Soviet troops initially hunkered down, but then launched a counteroffensive. Kursk was the last major offensive by Nazi troops on the Eastern Front.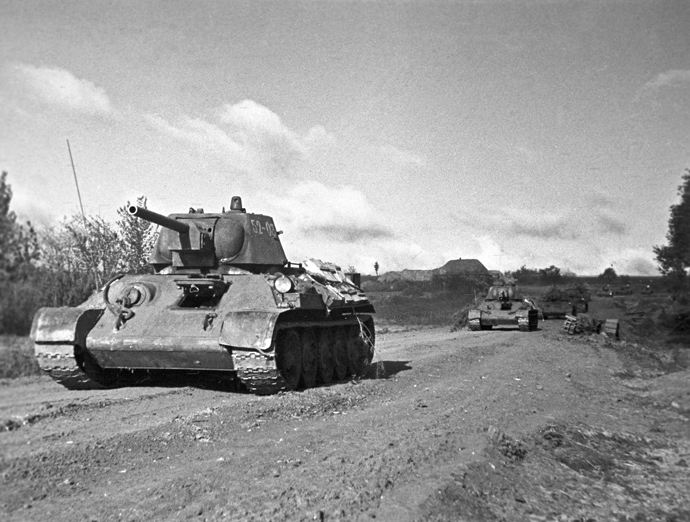 An area hundreds of kilometers around Kursk was turned into a huge military camp swarming with thousands of tanks, artillery and millions of people, both soldiers and civilians, who were constructing fortifications.
The Germans attacked in two directions, from north and south of Kursk, in order to mousetrap the Soviet 5th Army, but met with ferocious resistance and became bogged down by staggered defense.
The major assault started on July 12 and the battle raged on for several days. But the tank inferno took place near Prokhorovka, where two armored spearheads clashed in a battle of mutual annihilation.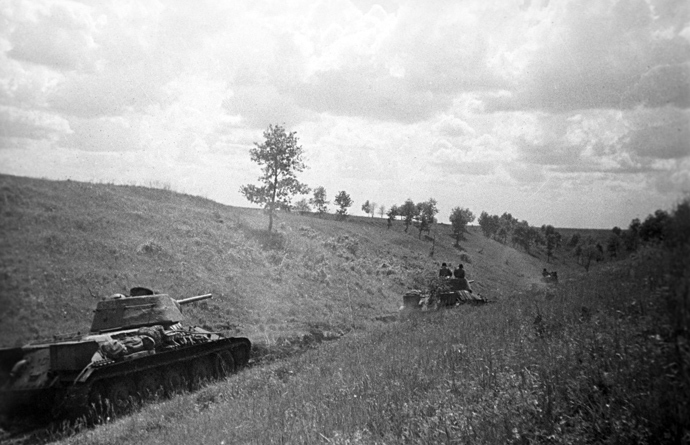 According to various sources, the warring tank formations consisting of up to 1,500 tanks (about 800 Soviet and 700 German) were put into action on a very small front - about 20km –long.
A participant of the battle, Hero of the Soviet Union Evgeny Shkurdalov, said later that what he witnessed on July 12 near Prokhorovka was the quintessence of warfare evil.
"Battle formations got mixed. Tanks that sustained direct hits exploded while driving at full speed. Blown off tank turrets and caterpillars flew in the air. Single shots were inaudible as the cannonade fused into a deafening roar. There were moments when due to dense powder fumes we could distinguish our tanks from German only by silhouettes in the smoke. Tank personnel in flames were jumping out of the burning knocked-out tanks and writhing on the ground, trying to put out the fire," Shkurdalov recalled.
Thousands of bilingual radio commands consisting of the choicest cursing and swearing were saturated with hatred to such an extent that it seemed that airwaves were capable of killing.
"There were moments when tanks were simply ramming each other, running one on top of another," 90-year-old veteran Abram Ekhilevsky remembers the horrors of the Prokhorovka Battle.
"Everything was burning. Nothing like this ever happened in history of mankind," he told RT.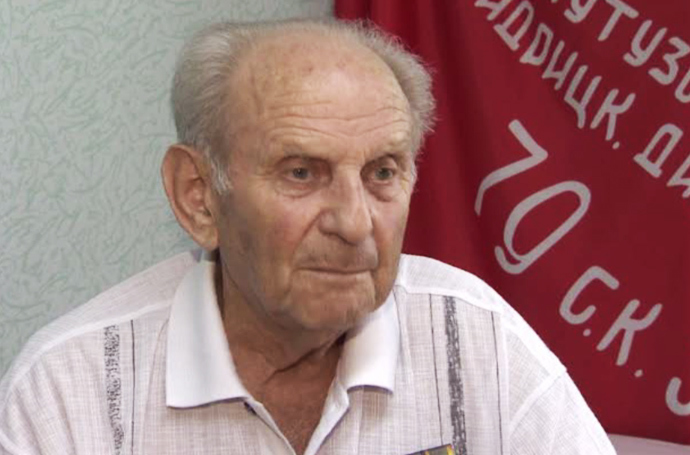 Both sides lost hundreds of armored vehicles and thousands of men that day, many of whom were burnt alive in their vehicles or simply disintegrated without a trace in the barrage of cannon fire.
On July 12 neither side achieved its objectives, but the further development of the great engagement left the battlefield for the Soviet troops.
After the Battle of Kursk, German troops did not advance anymore and were only losing previously captured territory till the end of the war in 1945.
Russian historians argue that the defeat in Kursk broke the back of the German military machine and became a turning point of WWII.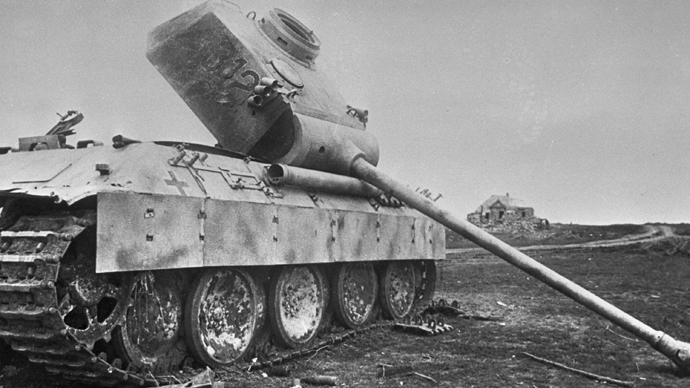 Russian Deputy Prime Minister Dmitry Rogozin has proposed establishing a museum of tanks and self-propelled guns that took part in the Battle of Prokhorovka in addition to the existing museum.
"Prokhorovka deserves a permanent exposition," he said.
Rogozin, who is also Russia's military industry chief, promised that the Defense Ministry has some vehicles it is ready to share. Other vehicles are expected to be donated from private collections.
"The exposition should be set by the 70th anniversary of Victory in Great Patriotic War [WWII] to be celebrated in 2015, there is plenty of time," Rogozin said.