'Priorities remain unchanged': Russia's new Defence Minister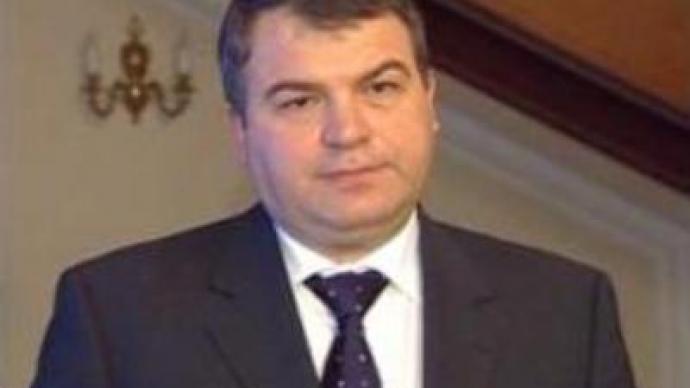 Russia's new Defence Minister Anatoly Serdyukov has spoken for the first time since taking up his new role, confirming the priorities of the military sector will remain the same under his leadership.
Mr Serdyukov will continue major reforms throughout the armed forces, as well as dealing with tough issues like military hazing after a string of scandals.
"The main directions for armed forces development remain the same. First of all it is the social sphere: we need to provide our servicemen with housing, then goes military training, upgrading military equipment, transition to the mixed type of services, compulsory and voluntary, which we already have in parts, and by the year of 2008 we are planning to switch to 12 month service term for conscripts,"
stressed Russia's new Defence Minister.The appointment of Anatoly Serdyukov, a man with no military experience, as head of Russia's armed forces was a surprise for many.It came at a time of major modernisation, and when hazing problems are in the spotlight.Born in 1962, Mr Serdyukov received two degrees in economics and law in St. Petersburg.He worked in the furniture business for 15 years.Before joining the government service in 2000, he had been taking a senior post in the federal tax ministry in St. Petersburg.Four years later, he became the head of Russia's Federal Tax service.According to President Putin, Anatoly Serdyukov is just the right man for the task.
"The Defence Ministry – at least the departments in charge of development – should pay serious attention to the economic and financial issues. That's why I'm appointing a new defence minister. He is a civilian person but is capable of solving these tasks due to his experience in economics and finance,"
said the Russian President.While some greeted the appointment of a financier as defence chief with criticism, many expressed hope that the new minister will show professionalism and help the Russian army enter a new era.
You can share this story on social media: