Presidential election to test democracy in East Timor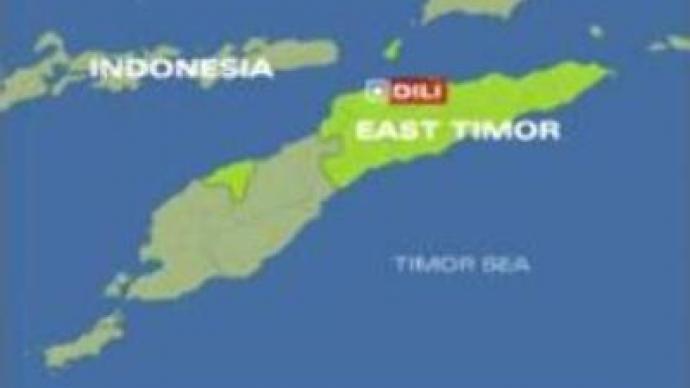 Voters in East Timor are preparing to go to the polls on Monday in the country's Presidential election which is closely watched, as a test of the state's young democracy.
East Timor gained independence from Indonesia 5 years ago.Last year following the sacking of 600 soldiers a year ago by then-Prime Minister Mari Alkatiri, violence gripped East Timor. One of the world's poorest and smallest nations, it edged closer than ever to civil war.Dozens were killed and in the capital, Dili, around 150,000 people were driven from their homes. Many of them have yet to return home, forced to live in refugee camps.They, more than most, are hoping Monday's presidential election will stabilise the country.The closely watched election, which comes amid bitter political rivalries, is seen as a test of the fledgling state's democracy and its ability to survive on its own 5 years after breaking from decades of Indonesian rule.Dozens of people have been injured in sporadic clashes during two weeks of campaigning, causing some 2,800 foreign troops and police officers and 3,500 election officials to fear more violence during voting.More than half a million people are eligible to go to the polls where they can choose between 8 candidates vying to replace East Timorese President Xanana Gusmao.Among them is Nobel Peace Prize laureate, Prime Minister Jose Ramos-Horta. Initially considered a sure winner for the largely ceremonial role, experts are now predicting a second round of voting between the two top candidates. Francisco 'Lu Olo' Guterres and Democratic party leader Fernando 'lasama' de Araujo look to be his main opposition.If that happens, the next round of voting would take place in May.UN police have been brought in to ensure that all those eligible to vote can do it helping to deliver ballot boxes to some of the remotest areas in the country, whether by helicopter or horseback.Tensions are expected to be especially high when results are announced on Wednesday.And reconciling deep social divisions, restoring law and order and returning refugees to their homes will be major challenges for whoever wins.
You can share this story on social media: