Poll reveals face of Russian adulterer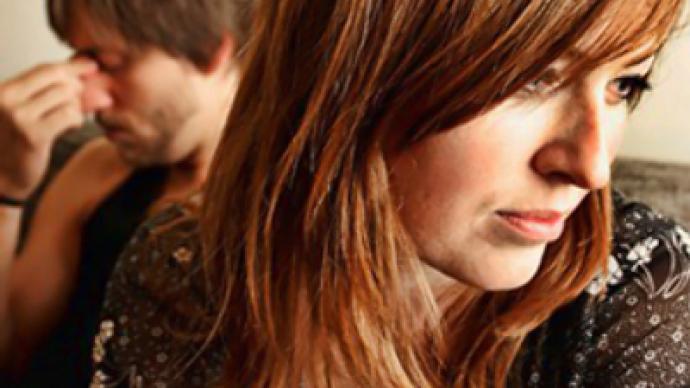 Russian men seek affairs for new experience and due to lack of sex. Women do it for revenge and to shake off problems in the family. More than half Russia does not see cheating on spouses as a reason for divorce.
Sixteen per cent of the 4,200 people polled by a popular headhunting agency refused to discuss the issue of adultery right away. Among those who did, husbands were more likely to confess to having extramarital sex than wives. 28 per cent of men and 17 per cent of women said they had done it at least once.
Well-off, middle-aged and childless spouses are more likely to have an affair than struggling young mommies and daddies. They were also less likely to talk to the pollsters on the issues.
Fourteen per cent of disloyal husbands searched for a lover because they wanted to try something new. Another 10 per cent complained that they lack intimacy in the family.
For women, the most common reason for adultery is a desire to take revenge on their husbands, with 15 per cent of the ladies polled naming it. Another 10 per cent said their spouses left them emotionally starving.
However, a majority of both men (35 per cent) and women (22 per cent) could not put a finger on why exactly they cheated or refused to voice the reason.
Unfaithful Russians set forth several explanations, including "Polygamy is natural for men", "It was physical, not moral", "It was for the sake of career" and "I wanted to find the best, and the best one was next to me".
Having an affair is not catastrophic for a marriage, Russians believe. If faced with spouse's infidelity, 42 per cent would rather stick with it, as apposed to 34 per cent who would rather not. Among those with more extreme points of view the situation is the opposite. 15 per cent say a categorical "yes" and 9 per cent say a categorical "no" to a marriage compromised by adultery.
Wives and people with jobs are more forgiving than husbands and those living on welfare.
You can share this story on social media: