Politicians divided over South Ossetia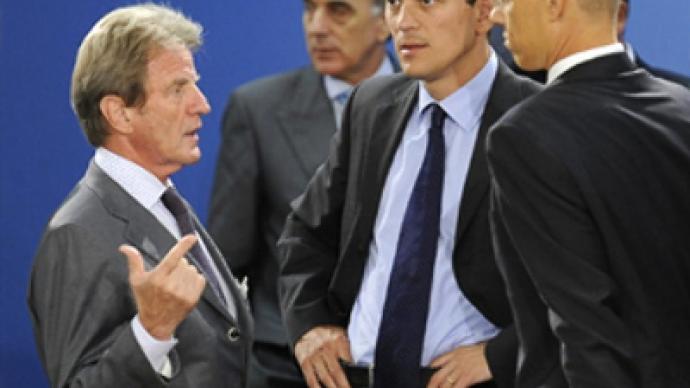 NATO foreign ministers are discussing the situation in South Ossetia at an emergency meeting in Brussels. Before the NATO meeting, a number of distinguished political figures expressed views different from those of the U
Germany and France have been cautious in their diplomatic approach to Moscow, while China and South Africa have supported the Russian Ambassador at the Security Council.
Some nations went even further. Slovakia's Prime Minister, Robert Fico, has echoed Russia's envoy to UN, Vitaly Churkin, and called Georgia's offensive 'genocide against the people of South Ossetia'. Fico openly accused Washington of interference.
The President of the Czech Republic, Vaslav Claus, has spoken critically of the role of NATO and the EU in the conflict. In a number of interviews he said he could not compare recent events to the ones in 1968, when Soviet troops entered the Czech capital Prague to restore communist power there. According to Vaclav Claus, that was a tough political move, unlike now when Georgia's actions have caused a humanitarian disaster. He also linked events in South Ossetia with the recent declaration on Kosovo's independence.
According to Britain's Foreign office, London stands and will stand for the development of relations with Moscow. The UK Foreign Secretary, David Miliband, has said isolating Russia would not be a good response to the crisis.
Meanwhile, Belarus President Aleksandr Lukashenko has said that Russia's calm and wise military response to Georgian aggression will ensure peace in the Caucasus for many years to come. Lukashenko made the comment following a meeting with President Dmitry Medvedev in Sochi.
You can share this story on social media: