Political crisis in Kyrgyzstan enters its 6th day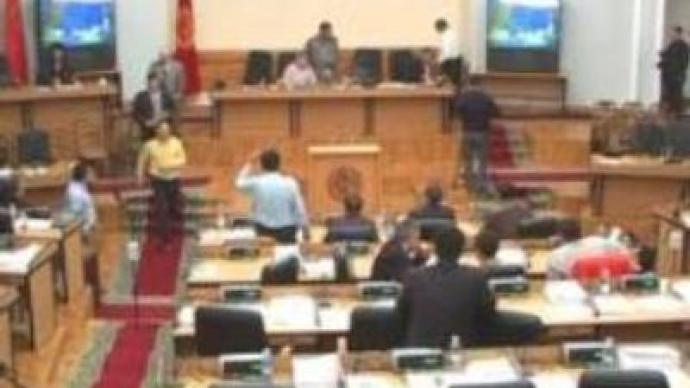 The Parliament of this Central Asian state have started to adopt new draft constitution drastically reducing the powers of the President. The government in Bishkek calls it an attempt by the opposition to seize power illegally.
An opposition special committee of Parliament has agreed on a new draft and the MPs are reported to start the voting.According to this constitution the current President and Parliament would remain in power until 2009 but a new government would be formed.Previously these provisions were agreed by the President who was set to include them in a draft constitution.He then refused to do so proposing different amendments, which led to opposition protests.The emergency meeting was proposed after its leaders rejected the draft proposed by the President.Kyrgyzstan's members of parliament are now holding an emergency meeting to sign a new constitution.Opposition leaders are calling President Bakiyev to resign.The government has rejected an opposition move to pass a new constitution, calling it an attempt to seize power illegally.Kyrgyz president said he could dissolve parliament if no political solution found in stand-off with the opposition.
You can share this story on social media: