No blast or fire in Polish presidential flight disaster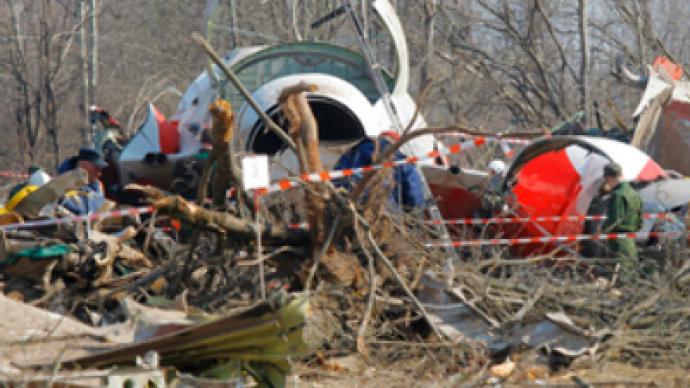 A Russian investigation has found no evidence of a blast or fire on board the Polish aircraft which crashed near Smolensk last month.
"No explosives have been found on board the plane. Now experts are studying samples of the fuel," said Russian General Prosecutor Yury Chaika at a joint media briefing with his Polish counterpart, Andrzej Seremet, in Moscow.
Investigators have ruled out fire as a possible cause of the disaster, which took the lives of the Polish President Lech Kaczyński, the first lady, and dozens of top Polish officials.
"We have no information pointing to an emergency on board. The engines were on until the plane hit an obstacle," Chaika said.
Neither Russian nor Polish prosecutors are ready to announce any conclusion on the cause of the disaster. There is still much work to be done.
"Prosecutors are now studying the passengers' personal effects. They are focusing on mobile phones and laptops, since they may have records valuable to the investigation," Seremet said.
Both senior officials agreed that a transparent and throughout investigation into the tragedy is necessary. The Russian General Prosecutor dismissed allegations by some Polish media, which claimed that Russia is withholding evidence.
Seremet thanked his counterpart for speeding up the arrival of Polish prosecutors to the crash site, which allowed them to join their Russian colleagues just hours after the incident.
Moscow will soon deliver evidence gathered by the Russian side to Poland, after some paperwork is finalized, Chaika said. Those include more than a hundred witness interviews, forensic reports and other materials.
You can share this story on social media: