Polish meat producers inspected by Russian experts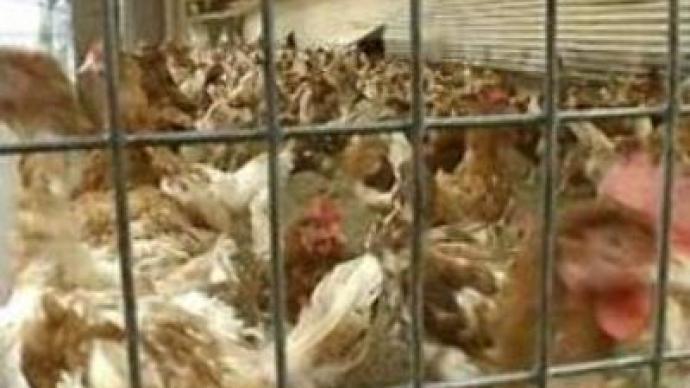 EU and Russian vets have been examining livestock factories and border checkpoints in Poland. It is part of an inspection which could lead to Russia lifting a ban on the import of Polish meat products.
For nearly 15 months meat from Poland has been off the Russian menu. Authorities imposed an embargo in November 2005, when inspectors discovered that low quality meat from different countries was being smuggled into Russia under paperwork which claimed it was Polish.But now officials say they have cleaned up their act. Recent discussions between Poland and Russia have paved the way for new inspections of Polish slaughterhouses and border checkpoints with a view to lifting a ban which has been damaging for both countries.The Polish economy is estimated to be losing 1 MLN Euros a day without the Russian market, and many suppliers have been forced to destroy their animals.Now a new partnership agreement between Russia and the EU has been put on hold after Poland vetoed talks on the subject. Polish authorities are saying their border controls at present comply with European standards
According to Ksistov Yasnevski, Polish Deputy Head Veterinarian,
"Everything is fine with our border. There have been cases where supplies were transported to Russia from Lithuania and other countries under fake documents which said they were Polish. But checks on those documents have shown they were not produced in Poland."
But the biggest hurdle to lifting the ban maybe the sanitary conditions under which meat is kept. A processing plant in Stanokholitsa has been forced to close after recent video footage shown on Polish TV revealed meat intended for sausages covered in mould and a total lack of basic hygiene. Although the EU and Russian inspectors are keeping their preliminary results close to their chests, a full report on their findings is due in a fortnight.
You can share this story on social media: