Israeli police 'accidentally' delete key evidence in Arab teen attack case
Published time: 28 Nov, 2012 00:24
Edited time: 28 Nov, 2012 04:24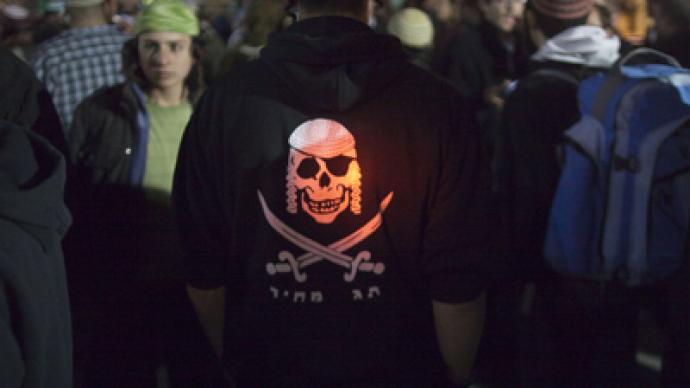 Israeli police have reported an accidental loss of key evidence related to the investigation of the August attack on an Arab teenager, which has since become known as "the Jerusalem lynch."
Dozens of hours of video evidence have been mysteriously erased by the Jerusalem police "with no way to retrieve it", which may enable the lynch attack suspects to get off lightly in court, Israeli media reports.
Jamal Julani, 17, and his three friends were attacked by a group of Jewish youths in downtown Jerusalem this August. According to the witnesses, a crowd of youngsters had been singing racist songs and trying to provoke passing Arabs before the attack. A smaller group went looking for a victim to lynch and attacked young Julani on sight, beating him unconscious. The teenager was hospitalized in a critical condition after medics tried to bring him to life with CPR and defibrillators for 10 minutes.
Following the incident, ten suspects were arrested and indicted for their alleged involvement in the lynch attack, most of them aged less than 19, two being females. The suspects were charged for incitement to violence and racially motivated aggravated assault.
Hours of interrogations have been recorded, but most of that material has been lost due to an errant CD burn process. Only the first hour of each videotaped interview ended up on CDs, while the rest was permanently deleted, a Jerusalem police spokesperson later reported. Both the police and the Justice Ministry refused to comment further on the incident.
The defense reacted by calling for "throwing out" the indictments against the suspects as the investigative footage is no longer available. "The destruction of the investigation materials by the police is another indication of the negligent way the police carried out the investigation for this incident," Ariel Atari, a lawyer for one of the suspects said, according to the Jerusalem Post.
The victim's family were shocked by the announcement, believing police officers to have purposefully lost the footage. "I think the police want to play a dirty trick to have the evidence disappear in order to drop the whole case," the teen's father said.
Julani's mother went on to accuse the Israeli police of encouraging attacks on Arabs. "It's a message that the police are green lighting attacks on Arabs because ultimately the suspects are released and evidence against them is deleted," she said, quoted by Ynet news.