Police blame neo-Nazis for blasts in St. Petersburg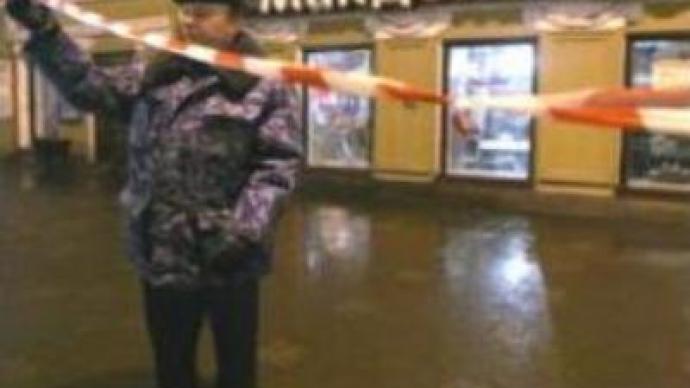 Police in St. Petersburg say a series of assaults on foreigners, explosions at kiosks across the city and the recent blast at a McDonald's fast-food restaurant are all acts of two criminal groups linked to neo-Nazis.
Authorities say both are part of the so-called neo-Nazi movement, with the aim of hurting as many people as possible. On February, 18 a blast rocked the McDonald's fast-food restaurant in the centre of St. Petersburg. The bomb was filled with bolts and wires that ripped through the interior of the building. Footage from surveillance cameras helped investigators get on the right path in finding the organisers. At the same time, they got on the tail of another nationalist gang which was responsible for at least four attacks on foreigners in the city.
"The explosion was not only designed to infringe public order and put lives in danger. It also meant to frighten people and influence the authorities,"
Sergey Zaitsev, St. Petersburg prosecutor pointed out. Police arrested several suspects. Some of them turned to be part of the so-called "Movement of the fallen hero – Dmitry Borovikov". He used to be the leader of another neo-fascist gang with an English name "Mad Crowd", which is thought to be responsible for several murderers of foreigners. And back in 2003, the gang attacked the same McDonalds fast-food restaurant. Later police apprehended several kilogrammes of explosives and different guns that also belonged to the gang. Last year their leader, Dmitry Borovikov, was killed while resisting arrest - he tried to murder a policeman with a knife. Now, investigators say, the recent blast at the McDonalds restaurant was planned as an act of revenge for his death. But according to police, it is not all the criminals were planning.
"During the house-checks in different places we've found evidence, including trotyl, parts of explosive devices, chemical agents and plans,"
Mr Zaitsev added. Police have managed to solve the mystery behind the McDonalds blast in only a month. It is seriously alarming though that so-called neo-Nazis have switched from using bats and knifes to guns and self-made explosives.
You can share this story on social media: