Bahrain police clash with crowd after funeral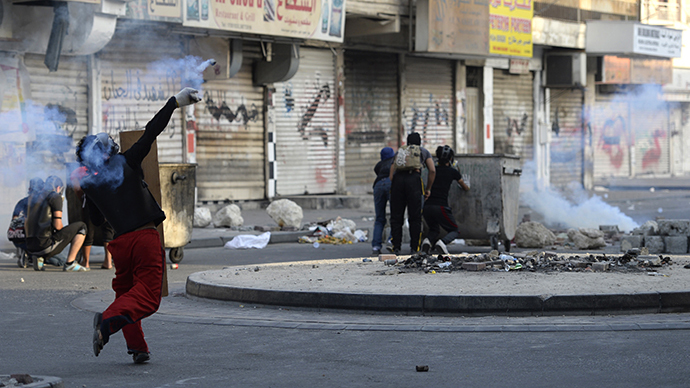 A funeral in a Bahraini village of a man who died in police custody has ended with police using teargas and stun grenades to disperse the crowd that engaged them with stones and petrol bombs, according to the authorities.
The Shiite village of Daih was holding a funeral for a 23-year-old Mohammed Jaafar who died in custody, after being accused of smuggling weapons. His death is the second in 2014 of a person held on security-related charges. The main opposition al-Wefaq group said that the young man was denied medical treatment in custody, while one activist said he had been tortured, Reuters reports. The accusations have been denied by the authorities.

Following the funeral, scuffles with police erupted. The people started throwing rocks, metal rods and reportedly petrol bombs at the police who used tear gas and stun grenades to disperse the crowd. No casualties have so far been reported.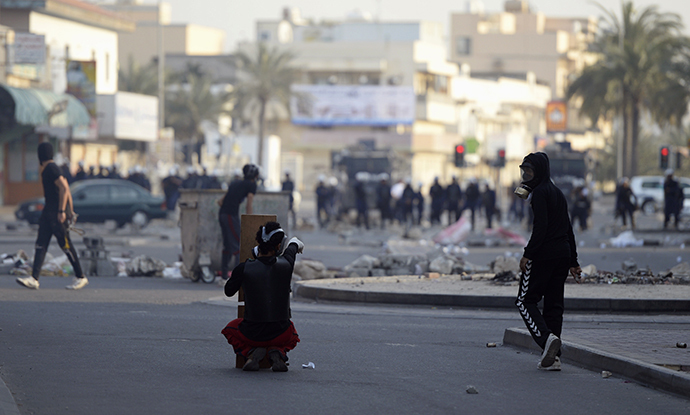 "Police dispersed a breakaway group of vandals that diverted from the funeral route in Daih," the Interior Ministry said in its tweet.

Bahrain recently marked the third anniversary of the uprising that had seen numerous human rights violations by the government and wide social discontent of the majority Shia population with the minority ruling Sunni monarchy.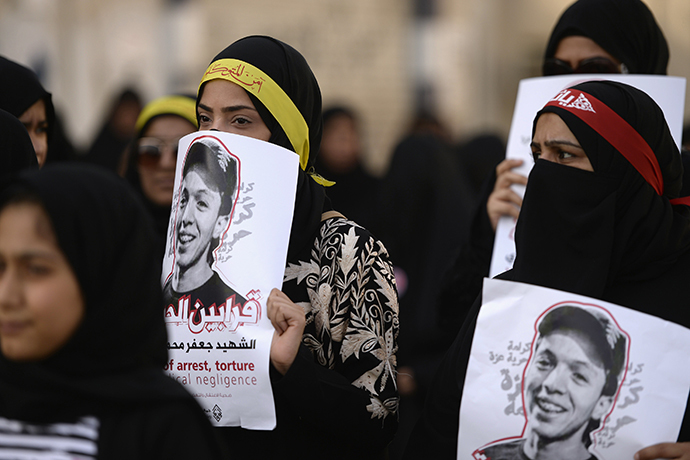 In February the king of Bahrain signed a bill imposing a 7-year jail sentence and a fine of up to 10,000 dinars ($26,500) for those who insult him. This followed July's measure of indefinitely banning demonstrations, sit-ins or public gatherings in the capital.

The Gulf Island, the base for the US Navy's Fifth Fleet, has faced increasing criticism over its human rights violation in the past three years, where at least 89 people have been killed since the launch of the uprising, according to the International Federation for Human Rights.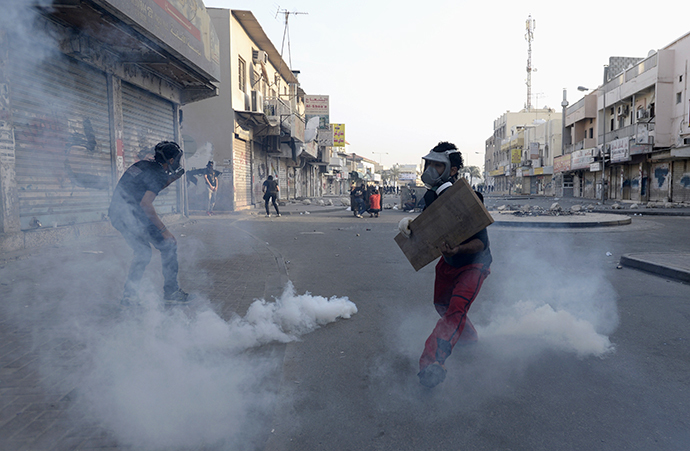 You can share this story on social media: