Police and protesters clash at Al Aqsa Mosque in Jerusalem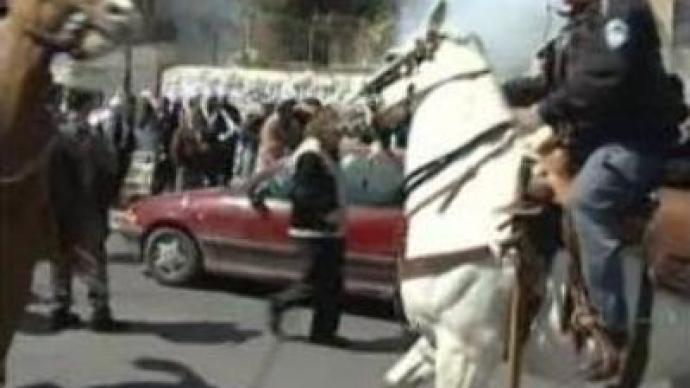 Israeli police have clashed with Arab protesters in Jerusalem who were demonstrating against alleged violations at the Muslim holy site of the Al Aqsa Mosque.
Police arrested Sheikh Raed Salah, the leader of the northern branch of the radical Islamic Movement of Israel for allegedly holding an illegal demonstration and incitement.The rally was sparked by an archaeological dig near the Al Aqsa Mosque close to the hilltop compound, known to Muslims as the Noble Sanctuary and to Jews as the Temple Mount. Separately, during a raid in southern Ramallah, Israeli Defence Forces seized 18 men suspected of attacks and attempted kidnappings.
You can share this story on social media: