Poles remember victims of Soviet war massacre
Published time: 9 Nov, 2007 23:24
Edited time: 10 Nov, 2007 02:24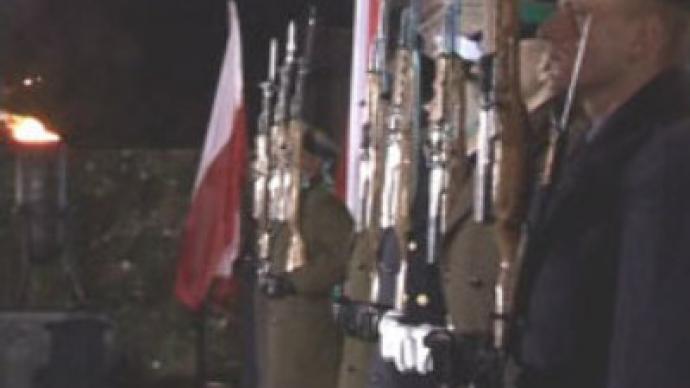 Polish President Lech Kaczynski has opened a two-day ceremony to remember around 14,000 Polish officers and intellectuals killed by the Soviet Secret Police.
The massacre took place in the Katyn forest near Smolensk in 1940.
The ceremony is being held at Warsaw's tomb of the unknown soldier where the names of all those who were killed will be read out.
The killings in April 1940 were covered up until German troops discovered the mass graves in 1943.
The Soviet Union denied responsibility until 1990, when Mikail Gorbachev's government revealed the NKVD was responsible.