Polar bear mauls scientist to death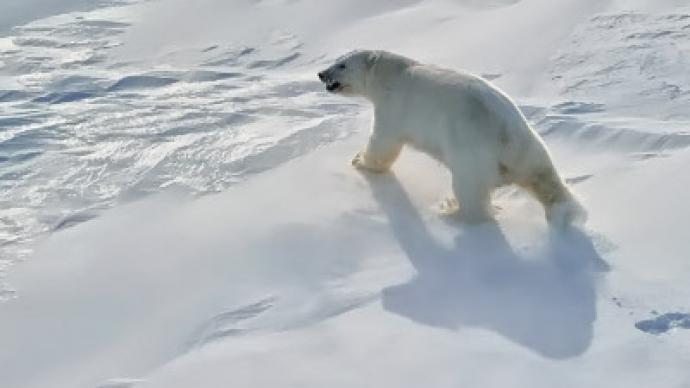 A 54-year-old Russian explorer has been killed by a polar bear. The man was a crew member of a meteorological station at the Heiss Island in the Franz Josef Land in Russia's frozen north.
Mikhail Eryomkin, who was serving a year-long contract to conduct Arctic research, went on Tuesday to an auxiliary facility, located some 10 km from the base camp, for the regular maintenance of a weather balloon, reports Itar-Tass. The beast attacked him right on the trail."Eryomkin's colleagues heard the dog barking and went to help. They fired a flare to scare off the animal, but the researcher was already dead," says a statement of the northern branch of the Russian weather service.Friends say Eryomkin was an experienced explorer and a good professional. He is survived by a wife, who lives in the Komi Region in the northwest.The body of the scientist will be delivered back to the mainland next month, when a research vessel visits the island. The MV Mikhail Somov changed its course to pick up the sad cargo.Russian wildlife regulators approved the killing of the bear, because after attacking a human once the beast may have done it again."This is necessary for security of the rest of people manning the station," a spokesman for the weather service said.Earlier on Monday media reported about a group of polar bears that squatted in mid-August in an abandoned building in a small village in Russia's Far East. Locals say the animals are aggressive and attacked people on several occasions.