Poland threatened by 'Kosovo scenario'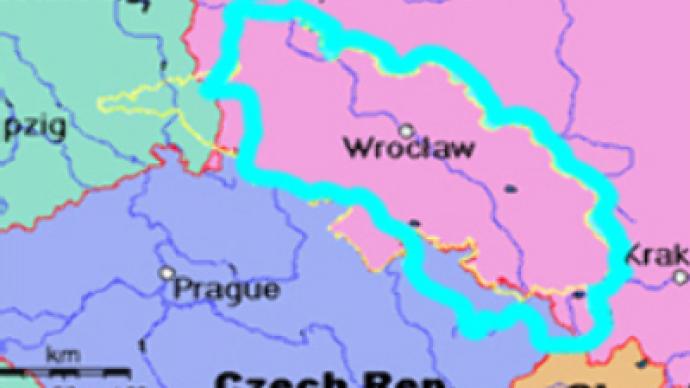 The Silesian Autonomy Movement has sent a petition to Polish Prime Minister Donald Tusk asking him to allow all regional communities to gain autonomy status.
If he does not agree, the Silesians say they are ready to raise the issue of separation, according to Russian newspaper Rossiyskaya Gazeta.
The movement officially declares its support for the autonomy of Silesia. The association was founded in 1991 and is based mainly in the Polish part of Upper Silesia.
A similar petition has been sent to the Polish Sejm, the lower house of parliament, which along with the Senate (the upper house) has adopted the Act on National and Ethnic Minorities and on Regional Language in the country. The Silesians and the Silesian language have not been mentioned among other nationalities and ethnical minorities.
In the 2002 national census, over 170, 000 Poles described their nationality as 'Silesian'. One third of them use the Silesian language at home. The language has been entered into the list of languages at the US Library of Congress.
Silesians have appealed to the Strasbourg Court of Human Rights after the Polish district court in Katovitsy ruled that the Silesian nation does not exist, and did not let the Silesian Union to be registered.
According to experts, a deliberate decision to ignore the Silesians' interests could provoke the 'Kosovo scenario'.
The problem has a long history. Silesia is a historical region of Central Europe located in modern day Poland, the Czech Republic and Germany. Modern Silesia is inhabited by Poles, Germans, Czechs and Slavic Silesians. The last Polish census of 2002 showed that the Silesians are the largest national minority in Poland, Germans being the second. Both groups are located mostly in Upper Silesia. The Czech part of Silesia is inhabited by Czechs, Moravians and Poles.
In 1920-1939 Silesia had its own Sejm, the governing body in control of the budget. It was elected in democratic elections and had certain influence over the usage of taxes collected in Silesia.
You can share this story on social media: