Poland boils over "A Day Without Smolensk"
Published time: 1 Feb, 2011 18:56
Edited time: 2 Feb, 2011 09:58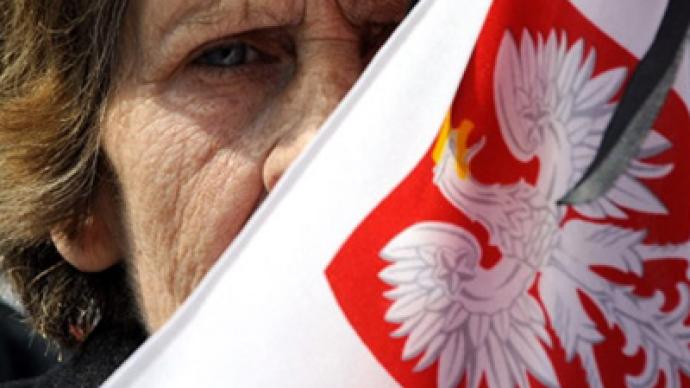 Polish students have created a page on Facebook urging Polish society to stop discussing the Smolensk tragedy, at least for one day. The campaign provoked both wide support and outrage, yet again dividing the country.
­The creators of the event, called "A Day Without Smolensk," suggested making February 3 a day when the media and public do not dwell upon the tragic air plane accident that killed president Lech Kaczynski and other Polish top officials.

"Are you weary of the words 'Smolensk', 'Katyn', 'catastrophe', 'traffic controllers', 'IAC'?"  Thus starts the call of the students, who say they do no want to offend anyone, they are just tired of looking for culprits.

However, good intentions, as so often happens, have led to the exactly opposite result. Instead of uniting Polish society, the urge has provoked enthusiasm from some – as 100,000 people supported the page on Facebook in just two days – and criticism from others.

A number of politicians from the Law and Justice camp were appalled by such suggestion, saying it "distracts attention away from the real problems surrounding the tragedy". They also added that the only reason so much attention was brought to the problem is because the Russian investigation had not been conducted correctly.

Over the last ten months, following the April crash, Polish media and politicians have been incessantly taking about the issue, as though forgetting about all other matters.

The country is divided as never before, a fact that is aggravated by the forthcoming parliamentary elections in one year.

The organizers of the event ended up deleting the page, which after all became just another figure in the political game, saying their idea had been "manipulated to deepen the abyss which is dividing Poland."