Lawyer seeks new probe into Polish president's death – report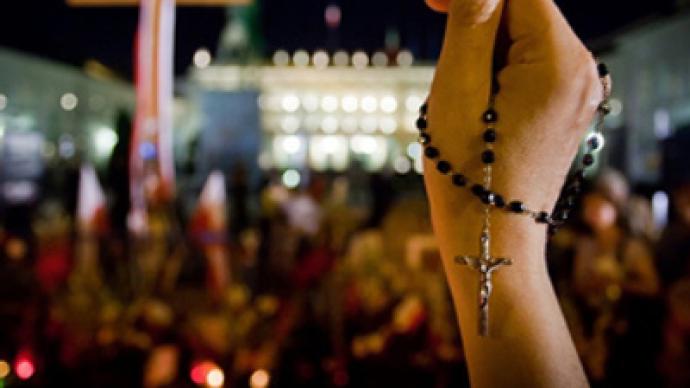 The Polish Prosecutor's Office may start investigating whether the country's president and prime minister acted against Poland's interests during the investigation of the plane crash that killed president Lech Kaczynski.
Kaczynski was traveling to Russia in April with a Polish delegation, including many of the country's top-rank officials, when his plane crashed, killing all 96 aboard.
According to the claim by Berlin lawyer Stefan Hambura, President Bronislaw Komorowski and Prime Minister Donald Tusk committed an offence against Poland when they refused the Russian offer to investigate the crash of Kaczynski's plane jointly.
Hambura, who represents the son of Anna Walentynowicz, a political activist also killed in the crash, reported the offence to the Prosecutor's Office of Poland in July, Polish Wprost newspaper writes. Hambura cites the suggestion of President Dmitry Medvedev to investigate the crash together, and points out that the actual probe only lasted three days.
Now Hambura is demanding that the Prosecutor's Office find out who actually refused Medvedev's offer of help, made to Donald Tusk during a telephone conversation.
According to Polish legislation, an official spokesperson in negotiation with the government of another state can be held responsible for acting against his or her country's interests and punished by a prison term of one to ten years.
Meanwhile, the investigation of the crash continues. Earlier this month, it was reported that the Russian prosecutors had handed 11 volumes of material related to the airplane crash to a Polish delegation. Poland is expected to hand over the materials in its possession in early September.
The aircraft with a Polish delegation of top officials and political figures crashed on April 10th near the city of Smolensk. The delegation was heading to Russia's Katyn, where it was to mark the day when 20,000 Polish army officers were executed without trial by Soviet secret police in 1940.
There has been a lot of controversy over the crash, and several explanations have been offered: technical failure, a human factor, poor security organization, or the involvement of a third party, possibly a terrorist organization. The latest version blames the pilots, who decided to ground the aircraft in bad weather.
You can share this story on social media: