Sports car runs over 17 spectators at motor show in Poland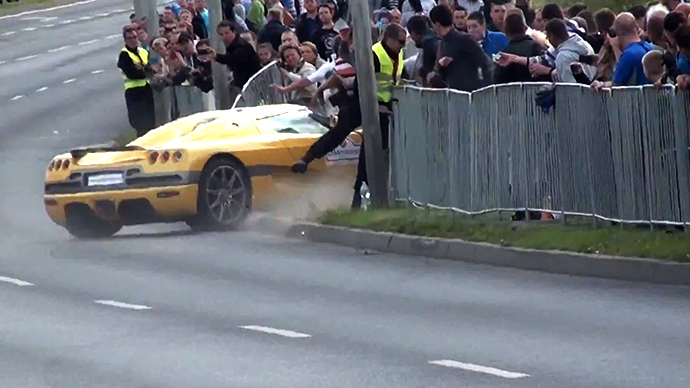 A Swedish-made Koenigsegg sports car plowed into a crowd at the Gran Turismo Polonia motor show, injuring 17 people, including at least two children. The car speeding along an empty road drove into spectators seemingly after a failed stunt attempt.
A video of the incident shows a yellow Koenigsegg spinning when something goes wrong and the driver loses control of the vehicle, which swerves right and drives into the crowd. The protective barrier that was supposed to ensure the safety of the spectators was apparently more to prevent people from walking on to the road than protect them.


Five people, including two children, remain in hospital as a result of the crash, four of them in a serious but stable condition.
The driver, reportedly an experienced sports car race pilot, was sober and suffered no injuries.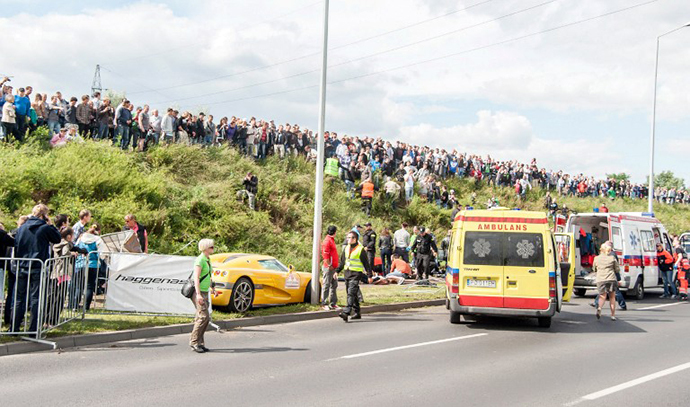 The Gran Turismo Polonia motor show has been held in Poznan for the ninth time. The incident with Koenigsegg became the first ever at the event. This year, according to organizers, spectators will see the most expensive and fastest cars in the world with 175 cars taking part in the show, 50 of them Ferraris.