Israel approves new settlement as US pledges renewed peace talks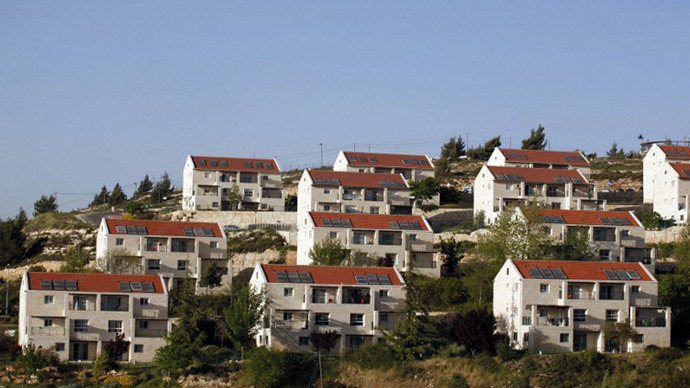 Israel has given the green light to build almost 300 homes in the West Bank amid US pledges to restart peace talks with Palestine. The move comes two days after Israeli Prime Minister Benjamin Netanyahu pledged to halt the settlement program.
The new homes will be constructed at the settlement of Beit El near Ramallah in the West Bank.

"The Civil Administration has given the green light for 296 housing units at Beit El, but this is only the first stage of a process before actual construction can begin," a spokesperson for the Israeli government told reporters.

Palestinian negotiator Saeb Erakat slammed the settlement plans as an attempt to "sabotage" fresh efforts to encourage peace talks.

The announcement comes just two days after Prime Minister Netanyahu vowed to halt the settlement program and give the Obama Administration a chance to kick-start peace talks.

"This initiative proves Netanyahu is deceiving the world," Hagit Ofran of Israeli watchdog Peace Now told AFP. "On the one hand, he lets us believe that he is putting the brakes on settlement and on the other, he gives the go-ahead for an enormous building project."

Negotiations hit a brick wall in 2010 when the Palestinians refused to pursue talks if Israel carried on with its settlement program, which is widely perceived to be in breach of international law.

'Fresh life'
US Secretary of State John Kerry announced that Washington intends to rekindle peace talks between Israel and Palestine ahead of his trip to the Middle East in two weeks.

Kerry told reporters at the US ambassador's residence in Rome that the US has "with a seriousness of purpose that has not been present in a while and we all believe that we are working with a short time span."

Israeli Justice Minister and Chief Negotiator Tzipi Liivni praised Kerry for his initiative, stating that the US approach had the potential "to change realities."

Following the UN vote recognizing Palestine as a 'non-member observer state' last November, Israel announced plans to construct another 3,000 homes on the disputed settlement sites. After President Obama visited Israel in March, no new tenders or building plans for the settlements have been reported.

Peace Now called the Israeli "policy of restraint" a way of avoiding allegations that they were undermining Kerry's efforts to restart the Israeli-Palestinian peace process.

You can share this story on social media: