Plane with over 130 aboard catches fire on landing at Moscow's Vnukovo airport (VIDEO)
A Boeing 737-400 passenger plane's landing gear caught fire just after the landing at Moscow's Vnukovo airport, prompting five firefighting vehicles to rush at the scene while the staff evacuated the passengers.
The UTair airline plane had arrived in Moscow from the southern Russian city of Stavropol.
Boing 737-400 is a medium-range, narrow-body jet airliner. Approximate range: 5,000 km. Overall length: 36.5 meters. Wingspan: 28.9 meters. First flight took place on 19 February 1988, entering service on September 15, 1988.
Capable of carrying up to 168 passengers. Cockpit crew: two members.

"The plane's left landing gear leg caught fire upon landing. Preliminary reports suggest the brake wheels were destroyed," Ria Novosti news agency has quoted a police source, adding that the airport was closed at 7:48 am Moscow time (0308 GMT) and reopened at about 10:00 am after the aircraft had been removed from the runway.
An unnamed fireman at the scene confirmed to the Russian news channel Russia 24, that the incident had been "dangerous."
The plane was carrying 136 people but none of the 129 passengers or 7 crew members were injured in the incident.
Despite the plane being nearly full, everyone was evacuated promptly, according to one of the passengers.
"The plane banked on landing. However, it landed quite successfully. Then the flight attendant announced the evacuation. Passengers were hurried down escape chutes. Passengers saw the burst wheel and fire. "Within three minutes there were no passengers left onboard," according to Evgeny Popov, a reporter for Russian state broadcaster VGTRK, who coincidentally happened to be on the flight. 
The airport had to divert 23 flights to neighboring airports, as the emergency unfolded.
The last emergency situation took place at Vnukovo airport on December 29, 2012, when a Tu-204 aircraft belonging to Russian budget airline Red Wings performed a hard-landing and skidded off the runway, crashing into a highway. The plane, flying from the Czech Republic, was practically empty, with only crew of eight on board. Five of them were killed.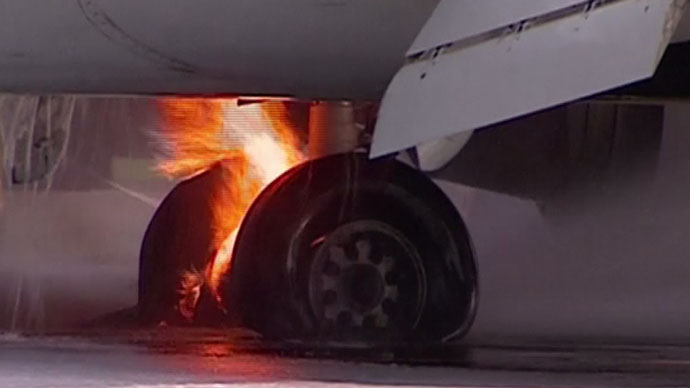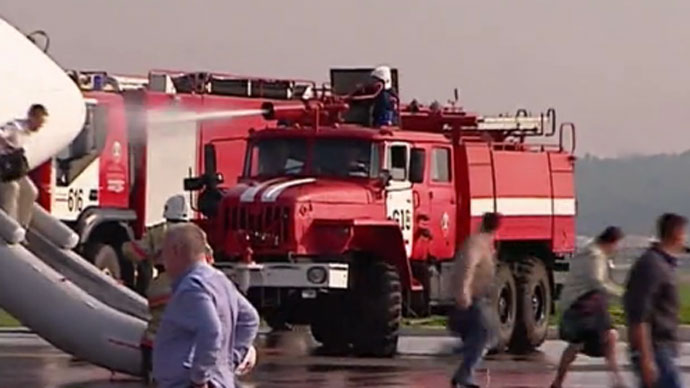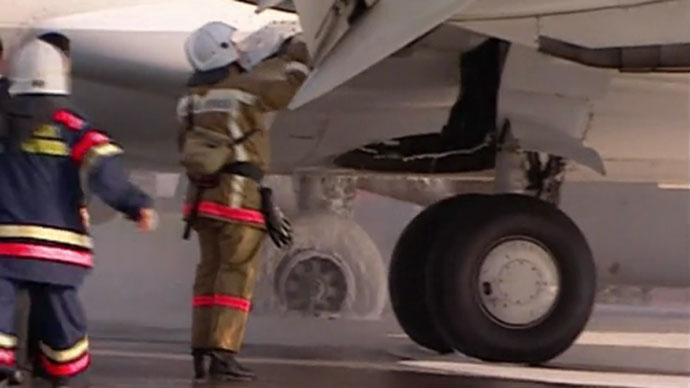 You can share this story on social media: