Brawling cockpit intruder forces plane to return to Moscow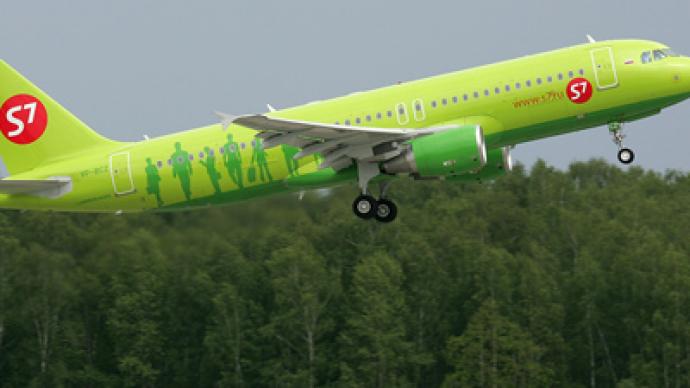 An Airbus A320 airliner was forced to turn back halfway during its flight from Russia to Tajikistan after one of the passengers tried to force his way into cockpit.
The S7 airline flight from Moscow to Khujand with 160 passengers on board was cut short on Tuesday night after a man started a brawl and tried to force his way into the cockpit, Interfax reported.The captain ordered the plane to turn around and land at Moscow's Domodedovo Airport."The rowdy Tajikistan citizen was taken into custody by a police squad, which was sent on board. The plane was refueled and flew to Khujand again," a police source told the news agency.This was just one of a number of incidents involving aircraft in Russia in the last few days.On Wednesday a plane took off from Moscow to Antalya, but returned to Domodedovo due to suspected depressurization.The aircraft safely landed at Domodedovo airport. Nobody was hurt. The plane was not damaged. Passengers had to spend 10 hours at the airport, while technical services checked the aircraft.On Tuesday, a Boeing 737-800 was called back 20 minutes after taking off from Moscow to Vienna when a sensor detected a malfunction in one of its engines.The incident happened days after the deadly December 29 crash-landing of a Tupolev Tu-204 jet at Moscow's Vnukovo Airport, which claimed five lives.
You can share this story on social media: