Plane crash incident in Moscow investigated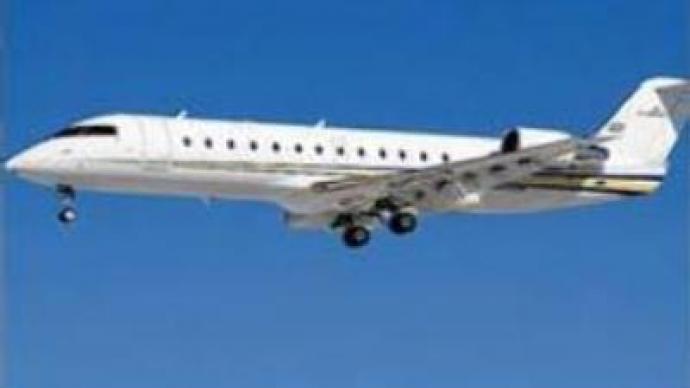 An investigation is underway following a plane crash Moscow's Vnukovo-3 airport in the south of the city. The three crew members on board are being treated for minor injures.
En-route to Berlin from Moscow, the plane was forced to make an emergency landing immediately after takeoff. Reports suggested the jet suffered engine failure immediately after takeoff. The pilots were forced to make an emergency landing but the plane overturned on the runway due to heavy snow.
"It [the Challenger plane] was taking off one runway, the only one operational now, and everything took place on it. During the take-off it caught fire and while it was still close to the ground, it overturned,"
announced Konstantin Kononykhin, Airport spokesmanThe small business jet, a Challenger 850, was operated by Moscow based Fort Aero. It's capable of carrying up to 15 passengers but at the time of the crash only the 3 crew members were on board. They were taken to hospital suffering minor injuries.Some Russian news wires reported the plane was flying to Berlin to pick up passengers. But ITAR-TASS news agency says the jet was heading there for technical maintenance.All terminals at Vnukovo airport were temporarily closed and flights were diverted to nearby Domodedovo. But now all services have been resumed and it's business as usual. It just remains for the exact cause of the accident to be established in a full investigation.
You can share this story on social media: