Pirates in Nigeria released Russian sailors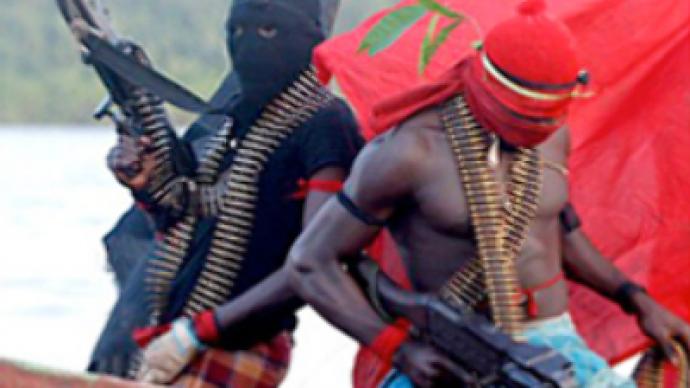 Five sailors from Russia and Ukraine have being released by militants in Nigeria's oil-producing Niger Delta region, according to reports. The crewmen were abducted by gunmen who boarded the Swedish tugboat on Thursday.
According to Ukraine's Foreign Ministry, the Herkules, which was carrying 12 Russian and Ukrainian crewmembers, was seized on July 24. The gunmen later released the vessel along with seven crewmembers, and retained five men.
"The demands of the hostage takers and the location at which they are being held are not known," the ministry said.
The Italian oil-producing company responsible for the ship says they're expecting to receive a ransom demand, with negotiations already under way.
However, according to the Russian shipping news website, Maritime Sovfracht Bulletin, the ship's owner, Sweden's Marine Carrier AB, said the militants were holding four Russians and one Pole.

The website said the vessel captured at Port Harcourt in the Niger Delta was working for Italian oil services company Saipem SpA, a subsidiary of oil and gas multinational Eni SpA.

Citing local reports, the Maritime Sovfracht Bulletin said that the militants took control of the vessel and steered it toward Sombereiro River, 15 miles west of the Bonny River. The militants at first freed just seven of those on board keeping five hostages. The crew members were reportedly robbed of their possessions.
You can share this story on social media: