​Nearly 70% of Europeans download, stream films 'without paying' – EC study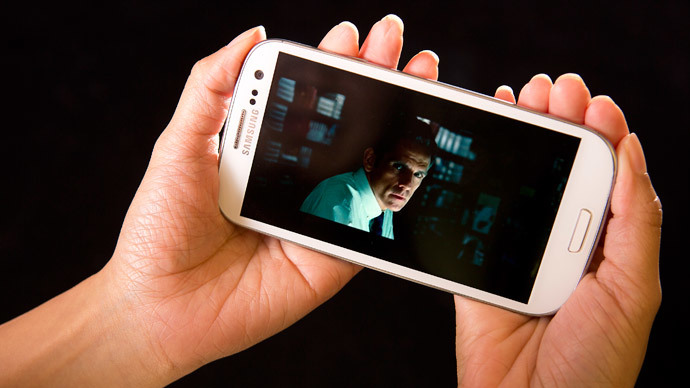 Over two-thirds of Europeans either download or stream files for free – regardless of legality, according to a new European Commission report. The survey found that high prices and a lack of legal alternatives are to blame, as well as delays in releases.
"Nearly 70% of Europeans download or stream films for free, whether legally or illegally," the new European Commission study released Saturday revealed.
Sixty-eight percent of respondents download films completely for free, while 55 percent stream files online using either their computer or handheld device the survey found. Almost 97 percent of Europeans in total are film-viewers, meaning that the numbers of those streaming and downloading is incredibly high.
"The study confirms that the European film industry is not making the most of its potential to reach new audiences or capitalising on cross-border partnerships," said Androulla Vassiliou, European Commissioner for Education, Culture, Youth and Multilingualism, in a statement released alongside the report.
The report, called "A profile of current and future audiovisual audience" drew its conclusions from a cross-section of 4,608 respondents between the ages of 4 and 50 from countries all over the continent, including France, Germany and the UK.
The study does not clarify the extent to which the downloads are legal or illegal, but approximately 50 percent of respondents declared that their primary reason was because movie theatre trips and DVDs were too expensive, suggesting that a partial reason for the increase in internet downloads is to circumvent costs.
Among those who confirmed that they downloaded films without paying, approximately half said they were doing so on a week-to-week basis.
Availability of films was also mentioned as a reason by 30 percent of respondents who commented that they either "couldn't wait" for some films (28 percent) or 30 percent who said that films weren't easily available in their country.
The locations of cinemas were also investigated in the survey, motivated by Creative Europe's desire to "strengthen the demand for films," and "to improve their distribution across borders."
"14% of respondents have no access to cinemas within 30 minutes of their home. This figure rises to 37% in Romania, 27% in Lithuania and 16% in Croatia," the report states.
Discrepancies among age groups were also found: downloading and streaming was discovered to be most common in the 16-25 age bracket, with slightly more men engaging in both practices than women.
You can share this story on social media: