Picture imperfect: German mag shows its true colours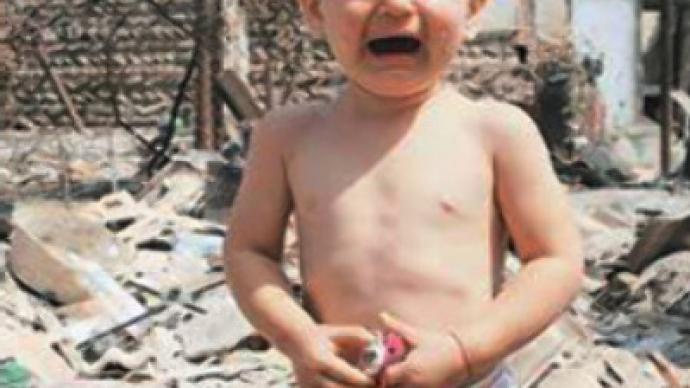 A photographer with the German magazine Der Spiegel says images he took on an assignment in Tskhinval were censored by editors. However, the magazine did reproduce pictures showing the Georgian side of the story in an article called "Tragedy's Chron
More than a million European readers could have seen the picutures from Tskhinval, but they were not published in Der Spiegel magazine, who commissioned them. And neither did any other pictures from South Ossetia taken by Russian photographer Pavel Kassin.
As soon as foreign reporters were allowed into Tskhinval, Pavel was sent there alongside a correspondent. He filed the images in time. But when Der Spiegel hit the news stands, Pavel was in for a surprise. His pictures hadn't been published, despite his eighteen years at the magazine.
"It wounded me as a citizen and as a professional, because I think it is unacceptable," Kassin said.
The magazine's words were balanced, but the pictures weren't.
Der Spiegel did publish pictures from the war – one of arrested Georgian soldiers, another of a destroyed bridge in Georgia, but the spread failed to include a single shot from Tskhinval.
Der Spiegel refused to comment on the story.
Pavel has his own theories: "Many of the oldies at the magazine say that the current management of the magazine is more pro American than before. I see it from my work. The interest in Russia rises when there is some dirt."
Yet, many readers seem to disagree with the editorial lines. The German daily Die Welt has conducted an online opinion poll asking which side Europe should take in the Caucasus conflict.
Out of almost 5,000 people, 46 percent say that Europe should support Russia. 31 percent believe it should be neutral. 23 percent say Europe should take the Georgian side.
You can share this story on social media: