Russian police make first raid on call cost scam show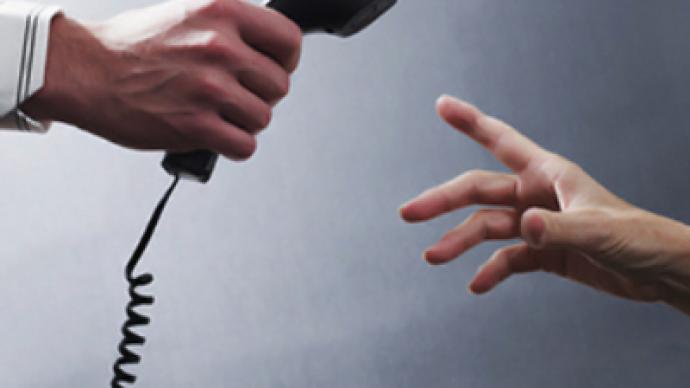 Russian police have for the first time started a criminal case against organizers of a phone charge TV show. Officials said that mobile operators could also be brought to responsibility within the same case.
Russian news agencies reported on Wednesday that police have busted the Sportmania program on Moscow cable channel 7TV. The show host encouraged the viewers to answer a simple question, promising a reward of 3000 rubles ($100) to those who are first to give the right answer by phone. However, the callers to the show were put on hold while they were still being charged 70 rubles (about $2.5) per minute. After several minutes, the callers were disconnected. Police received numerous complaints from viewers who thought they were being deceived and decided to stage an experiment.
In the course of this experiment, police agents called the Sportmania show 37 times in 29 minutes. None of the callers was allowed to speak on-air, and all accounts on their mobile phones were depleted. Police saw enough grounds to press fraud charges against the company that owned the show.
Also on Wednesday, a police official was quoted as saying that the scam probably involved providers of mobile services. However, the officer did not name the suspected companies.
Interestingly, despite the fact that the 7TV channel severed all relations with the company that organized the Sportmania show, a similar show immediately appeared on the channel.
You can share this story on social media: