Phobos fail: What really happened to Russia's Mars probe?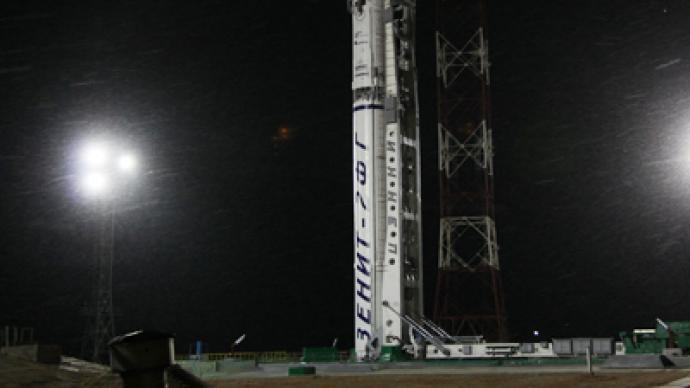 From US radar influence to manufacturing mistakes: Russian space authorities are considering various reasons why the Phobos-Grunt mars probe failed to leave Earth's orbit after launching last November.
Vladimir Popovkin, who heads the Russian space agency, Roscosmos, on Thursday dismissed as a low priority a theory that an American radar had caused Phobos-Grunt's systems to collapse.  However he said it would nonetheless be investigated."The commission is considering this as one of the [possible] causes," Popovkin said in an interview to Vesti FM radio station. He added that should the radar theory be shown to be plausible, Roscosmos will definitely "get in touch with NASA partners" asking them to participate in an experiment to uncover the truth. Popovkin also confirmed that investigators are considering a whole range of possible reasons for the failure, the most likely of which are thought to be engineering and design errors. "The principal ones are manufacturing and testing mistakes, design ideology mistakes, industrial mistakes and so on," he said. Deputy Prime Minister Dmitry Rogozin has said he will be taking the investigation into Phobos-Grunt's mission failure under his personal control. The US authorities denied once again on Wednesday that America had nothing to do with the failure of the Russian probe. According to State Department spokesperson Victoria Nuland, it was the United States that tried to help reestablish contact with Phobos-Grunt after it became stranded in orbit. Although the operation did not end successfully, the US also helped to monitor the probe's final orbits and its entry into the Earth's atmosphere, AP reports. In an earlier interview with the Russian newspaper Izvestia, Vladimir Popovkin said that it was suspicious that so many Russian space vehicles, including the ill-fated Phobos-Grunt, have broken down while floating above the Western hemisphere. Later reports suggested the space failure might have been caused by a powerful electromagnetic emission from the US radar stationed on the Marshall Islands in the Pacific.   NASA spokesperson Bob Jacobs denied that the US space agency was using the military radar equipment at the time Phobos-Grunt malfunctioned. Jacobs added that at the time, the agency was using radar located in the Mojave Desert in the western United States and in Puerto Rico, the Washington Post newspaper reported on Tuesday. Russia's Phobos-Grunt Martian probe was launched on November 9 from the Baikonur space center in Kazakhstan. The probe was designed to collect and bring back to Earth samples of soil and rock from Phobos, one of the Red Planet's two moons. However the space vehicle's engines failed to fire on the so-called support orbit, which resulted in eventual fall of the probe back on Earth late last Sunday.
You can share this story on social media: