Phelps victorious on his comeback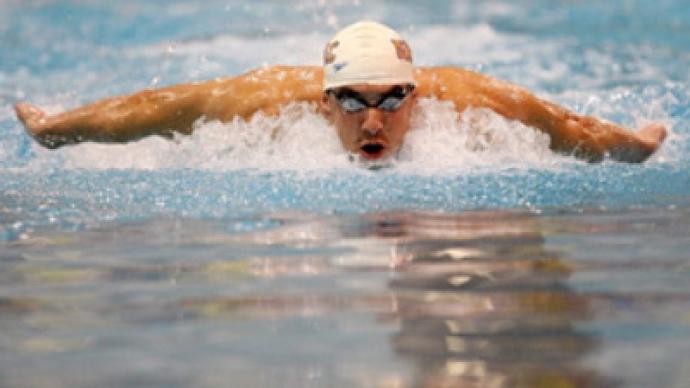 The most successful Olympian ever Michael Phelps has made a successful return to the swimming pool, winning two finals at the Charlotte UltraSwim in North Carolina, AP news agency reports.
The 23-year-old, coming off a three-month suspension after a photograph printed in a British tabloid showed him with a marijuana pipe, has not been competing since his triumph at the Beijing Olympics last summer.
Phelps won the 200m freestyle in one minute, 46.02 seconds, and the 100m butterfly in 51.72 seconds, both times setting new meet records.
He was swimming in lane three, wearing a 2004 model leg suit – a real antique in the fast-changing swimsuit world.
"I feel like there's more pressure here from Beijing. I never seen as many, I didn't even see this many cameras in Beijing on the pool deck. It was something different you know today but I'm happy. I was real excited. It didn't matter how I felt. I was excited just to race and I think that's the most important thing, because I still have that drive and that passion to race," Michael Phelps said.
The swimmer has three more events in Charlotte, but none of them holdovers from his Olympic program.
You can share this story on social media: