Thousands of anti-govt protesters teargassed by Peru police (PHOTOS, VIDEO)
Riot police blocked the passage of thousands of anti-government protesters marching on congress in Peru's capital, Lima. Officers used tear gas and water cannon on activists who slammed government corruption and called on the president for change.
Clashes broke out between police and the protesters as the crowd tried to push its way to congress. Hooded youths pelted riot officers with stones, while some protesters burnt and trampled a coffin-shaped box with President Ollanta Humala's name on it.

Lima police Chief General Luis Praeli said 15 people were arrested during the unrest

Protesters allege that President Humala has not implemented the changes he promised in the public sector two years after his election in 2011.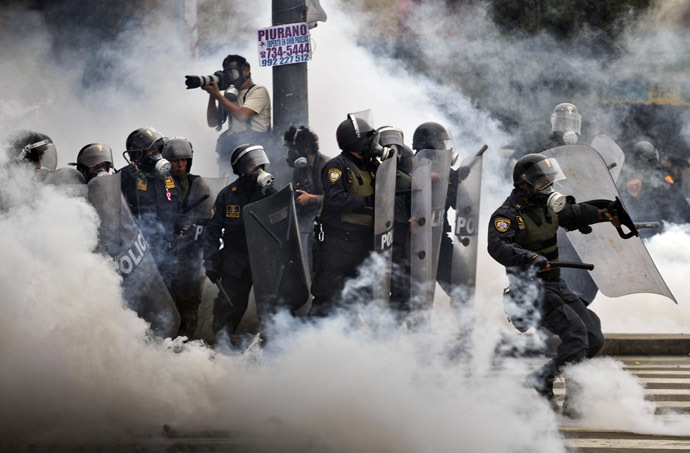 "The citizens, trade unions, youth are expressing our opposition and our grievance against the policies of the government of Humala, a government that promised a series of changes, a series of reforms and all he has done in these two years of government is not fulfill them," said protester Javier Torres.

The protest is the latest in a wave of anti-government demonstrations as discontent with Humala's rule grows. His rating in popularity polls has slipped to 33 percent, the lowest since he assumed the presidency.

Public discontent focuses on new legislation that seeks to reform government bureaucracy and universities. Civil workers are worried that the new laws will lead to massive cuts in the public sector.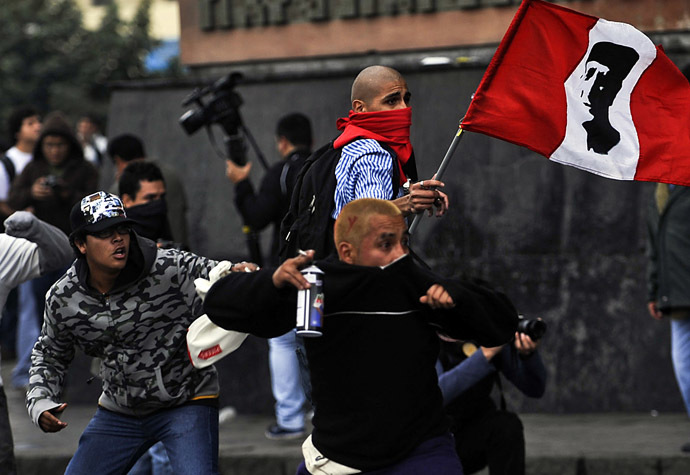 'Broken promises'
Professor Fernando Tuesta of the Peruvian Catholic University told RT's Spanish channel, RT Actualidad, that President Humala had lost the support of the left without achieving the support of the right.

"Humala has left himself dangerously isolated from the left," said Tuesta, adding that the Ollanta promised "totally different policies" to the ones he has adopted for the last two years.

Political analyst Yusef Fernandez stressed that Humala gained popular support with pledges of a political and economic policy based of the demands of the people, but never came good on his promises. He told RT Actualidad that the real winners under Humala's rule had been foreign businesses investing in Peru.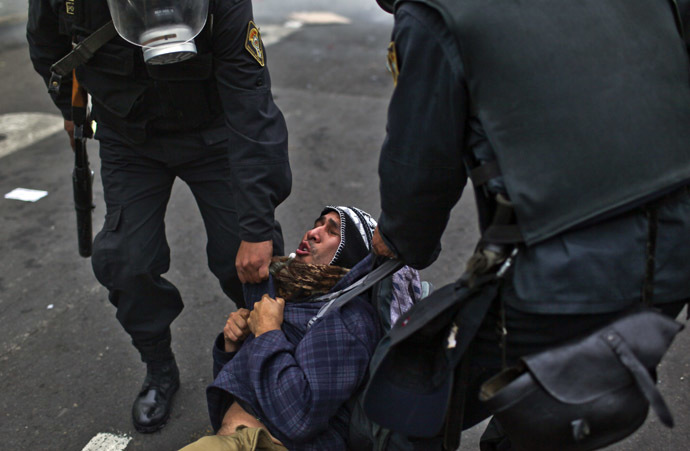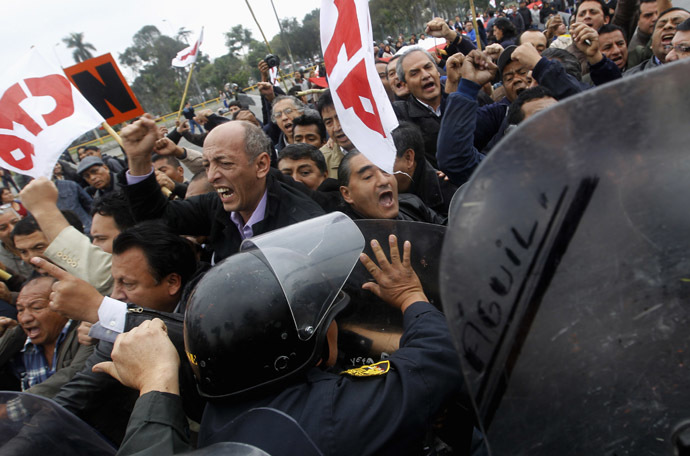 You can share this story on social media: