Perception of Russia in Europe is marred: Putin's envoy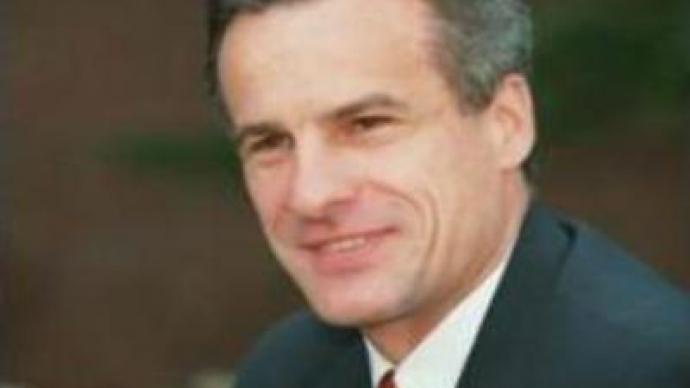 A string of scandals and crises, has marred Europeans' perception of Russia, but hasn't affected EU-Russia relations, according to the Russian President's special representative to the European Union, Sergey Yastrzhembsky.
As a consequence Russian business sees investment opportunities in Europe shrinking.Russia is suffering from a wave of negative press in Europe, believes Sergey Yastrzhembsky. The poisoning of Aleksandr Litvinenko, the Russia-Belarus energy dispute and other media crises involving Moscow have dealt a blow to Russia's public image abroad, strengthening the stereotypes of the Cold war – such are the reasons for it. This negative attitude dominates Western media. Some warn of the danger of energy blackmail by Russia alone or in conjunction with other oil and gas-rich countries.
"There is a game beloved on the Western media: discover Russia's evil intentions in any of its moves. I think all the talk on Russia's energy alliances with Algeria or other countries have to do with that. We don't speak about any gas alliance with Algeria, only about energy companies' cooperation,"
Sergey Yastrzhembsky said.The Russia-Belarus oil and gas standoff, similar to the previous year's crisis with Ukraine, again made some Western observers question Russia's reliability as a supplier. But experts say the negative effect for Russia's image was weaker this time.
"Russia market intentions are equal partnerships with all the countries it is surrounded – or not surrounded. To my point of view, Western public opinion understands more and more there is no politics. Practically not. Only business,"
stressed Vasily Medvedenko from the Centre of Russian Business in Europe.Other analysts suggest the debate in Europe about the necessity to diversify its energy suppliers hasn't been provoked by recent events.
"The first talk about this I remember 10 years ago when this issue started to rise in the European Union. And afterwards European commission in every paper, in every document stressed that Europe needs to differentiate its suppliers of energy,"
Timofey Bordachev, EU-Russia relations expert, pointed out.Stalled negotiations on a future EU-Russia co-operation and partnership agreement marr relations at the state level.Warsaw vetoed the talks because of Moscow's ban on meat import. A series of EU and Russian sanitary inspections in Poland planned for February might help solve the problem.Fortunately, this do not affect long-term EU-Russia relations and the course for a strategic partnership. But for now, Russian business is still not fully welcome in Europe, and many of Moscow's energy initiatives raise suspicions, all that out of mistrust, said Yastrzhembsky.
You can share this story on social media: