35 people killed as floods cause devastation in Bolivia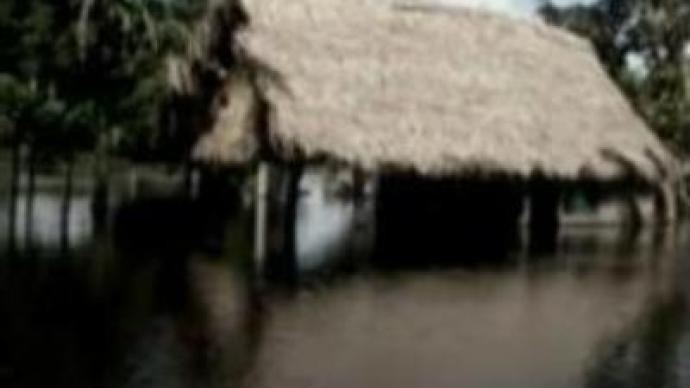 Bolivia is continuing to suffer the effects of severe flooding that has left 35 people dead and affected almost 70,000 people. The rising water has drowned an estimated 22,000 cattle in the largely agricultural region in Bolivia's eastern lowlands.
Flood waters from the Rio Mamore, one of Bolivia's largest rivers have cut giant swathes across the region. The UN has requested international aid to help to rebuild the region.
You can share this story on social media: