Un-Patriotic? Secret US missile cargo bound for S. Korea busted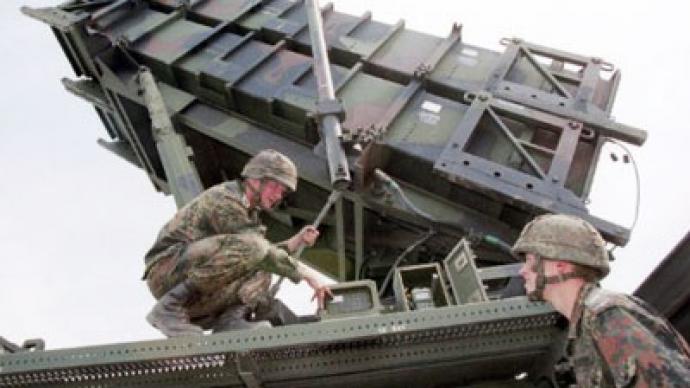 A ship heading to South Korea and China from Germany has been impounded in a Finnish port after a shipment of dozens of American Patriot anti-aircraft missiles and explosives was found aboard.
On board the British bulk carrier Thor Liberty, Finnish customs found 69 surface-to-air Patriot missiles and 160 tons of picrite explosives, being carried under the guise of fireworks. The ship was detained on December 15 but the news of its volatile contents only leaked on Wednesday.The shipment was believed to be en route to South Korea. The consignee of the explosive cargo is a private individual.  The logistics company moving the shipment insists the arms and explosives got on board the Thor Liberty "by mistake".The Thor Liberty moored in the Finnish port of Mussalo in Kotka on December 13 to pick up a load of wood on its way to China and South Korea, when it attracted the attention of Finnish law enforcement, reported Finnish Interior Minister Päivi Räsänen, who called the incident 'abnormal'.The Minister said the detained ship would be allowed to proceed on its way after Christmas, when it will be granted permission to leave by the Finnish Ministry of Defense.Päivi Räsänen reassured the local community that there was never any danger to people living near the port as the shipment was properly packed.  However, it was being "transported in an unsafe manner."The Minister said Finland had conveyed details of the incident to the authorities in Germany, from where the shipment was dispatched. "The German police are co-operating with the Finnish investigation team," the minister said.Thor Liberty was built in Germany in 1994 and belongs to Dania Marine, which is registered on the Isle of Man. The crew reportedly consists of citizens of Ukraine.The American anti-aircraft missile complex Patriot is produced by Raytheon Corporation. It is capable of engaging targets at a distance of 240 kilometers at altitudes of up to 24 kilometers and is reportedly capable of intercepting warheads of ballistic missiles.
You can share this story on social media: